Travel Diaries: Tepoztlan
I've been meaning to write this post for weeks but always found myself stumped because I don't feel like I can adequately describe how much I truly love this city. My husband was looking at a cb2 catalog years ago and was admiring the setting the photos were taken in. After a little bit of research, he discovered that the beautiful backdrop was a city called Tepoztlan, an hour and a half from Mexico City.
So, in August of 2020 we planned our first trip there (which felt admittedly a bit risky). Come to find out, they actually had more COVID precautions in place than we did in the United States! We were able to enjoy ourselves and stay mostly isolated while still enjoy ourselves enough to fall head over heels. The setting is truly something out of a story book. Tepoztlan is nestled at the base of a valley, with lush green cliffs surrounding you. The weather is extremely moderate, a low of 60 in the summer and a high of 80 or so. This makes for a stunning landscape of all different kinds of vegetation – tropical blooms, succulents, cacti, fig trees and ferns, just to name a few.
Needless to say, after many weeks of triple digits here in Dallas, it took no hesitation to coerce me into a second visit. Kale found a beautiful AirBNB close to town. Pulling down the driveway, I knew this spot was special. The grounds were perfectly manicured and the interior decor felt curated and warm. It was clear the owners cared tremendously for property and we immediately felt at home. Naturally, I ran in before the kids colors and goggles exploded everywhere to try and get as many photos as I could!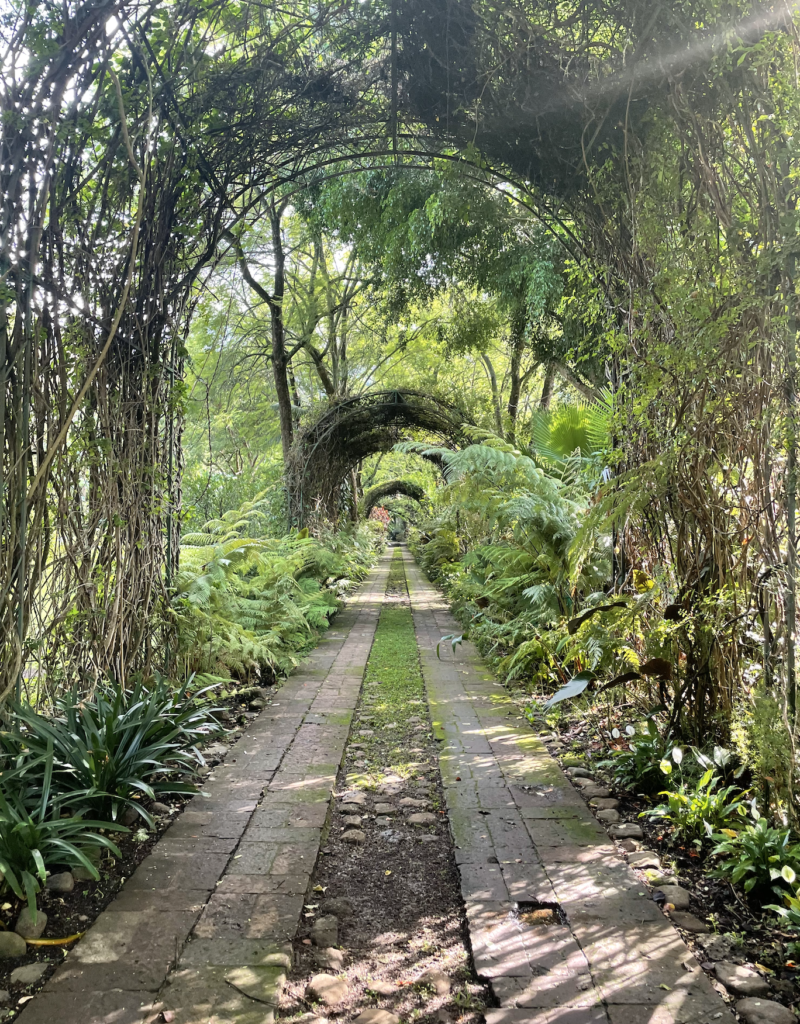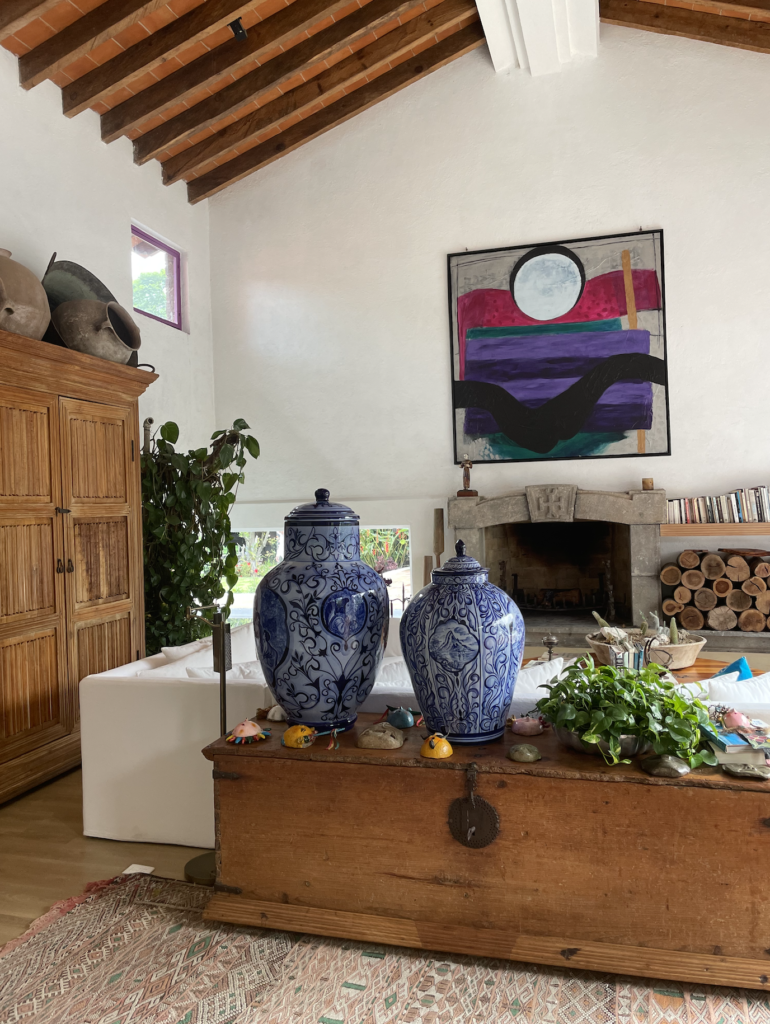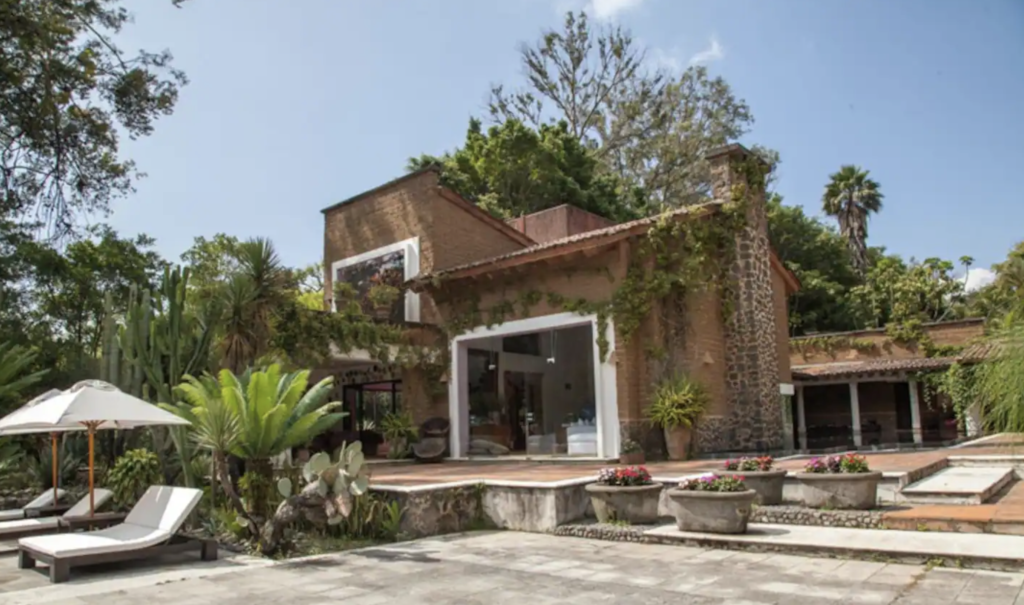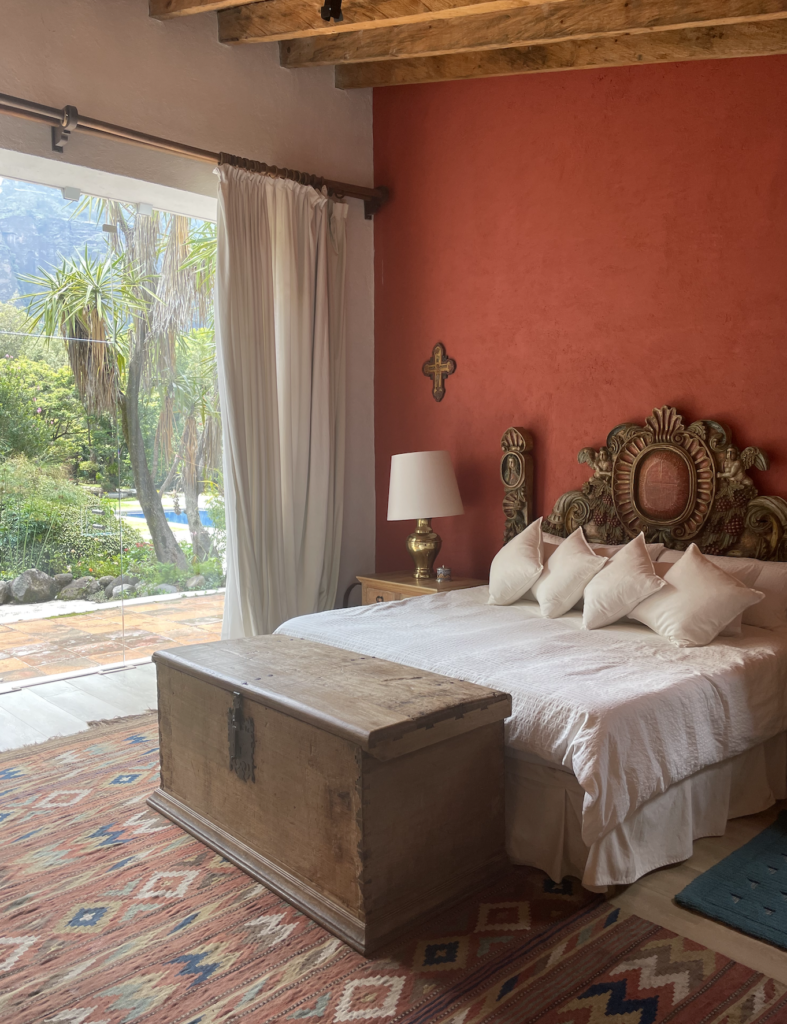 One of the reasons that I love Tepoztlan is that it feels so authentic compared to the stereotypes the coastal towns boast. The town has one main street that runs right into the base of a mountain. There is a traditional market with food stands and merchants stacking the aisles. Outside, there are more hand crafted items – jewelry, leather goods, woven baskets, incense, etc. Around the town square, you'll find galleries and shops with art and decor or mezcal and wine. Helado stands are numerous. There is enough to see and check out that we usually find ourselves walking to town every other day. It was about a mile from our AirBNB.
On other days, we'd hike! Even taking kids along, it is a great way to get your steps in and take in the natural beauty that Tepoztlan has to offer. This year, there had not been enough rainfall to catch the waterfall, but usually you have that as your hiking soundtrack and it's incredible!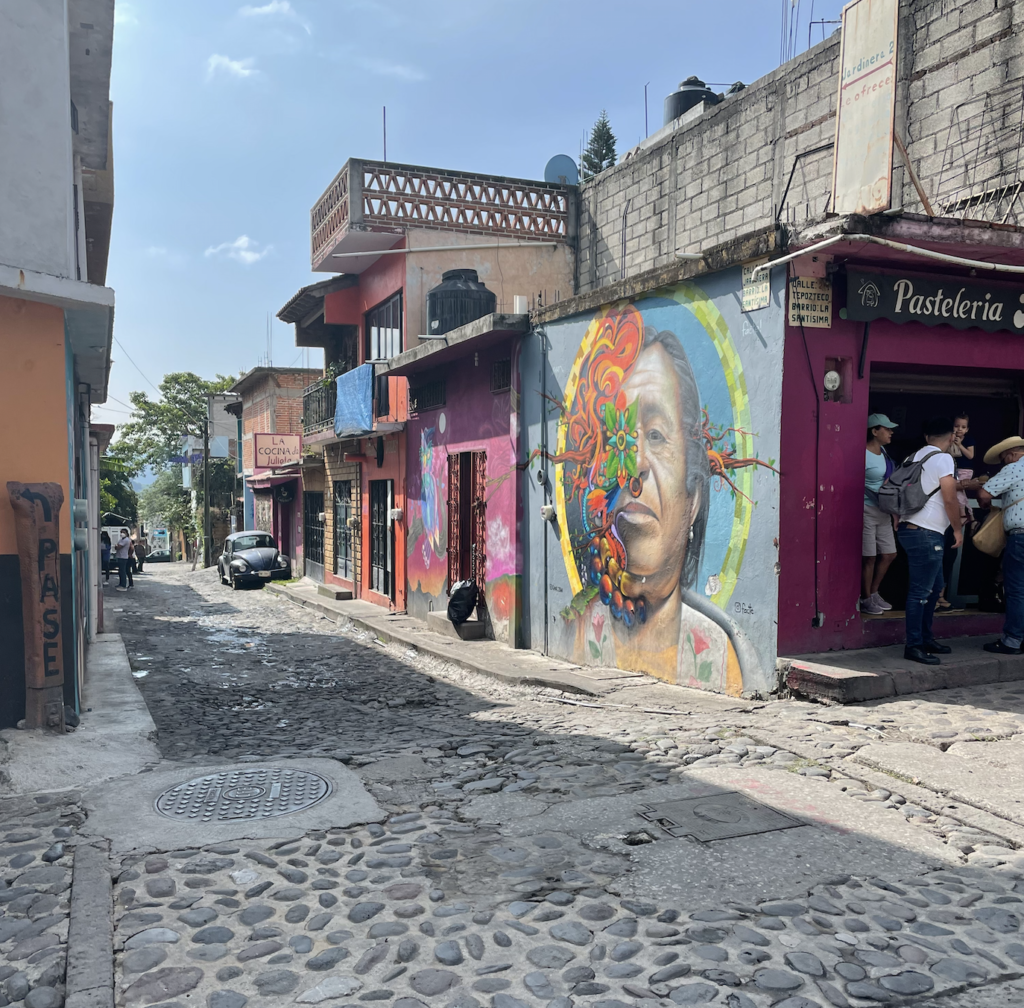 Between our town adventures and the large pool at our rental, we managed to keep the kids entertained. To change up the scenery, we did book two excursions – a half day ATV tour and a short horseback ride through the neighborhood. Both were great and short enough to keep their attention. The highlight for the boys was the ATV tour since it had rained hard the night prior, and there were loads of mud puddles to splash in!
Speaking of rain, night time rain storms are pretty consistent. It's so lovely to put the kids to sleep and relax with a glass of wine, fire on and the doors open to listen to the rain. IT'S THE MOST DREAMY. Because of being in the middle of the valley, the thunder bounces off the mountains and while it is intense, it feels very cleansing. Our kids slept through most of these storms, with the exception of one very loud evening. We ended up snuggling in bed with three kids and I didn't hate it. In the least.
While Tepoztlan isn't as big as San Miguel, it certainly isn't short on activities, culture or shopping. I ended up sourcing some beautiful etched glasses and a matching pitcher for $60 USD. I also purchased some pottery and a cool mask wall hanging. I find the pricing there to be very reasonable and the craftsmanship to feel more unique than other areas of Mexico. I've learned from my previous mistakes a few times, but if I see something that catches my eye while traveling, I have a hard time leaving it behind. In the case of the glasses, I saw them in the shop but didn't have the pesos to cover it. I thought about it overnight and knew I wanted to bring them home so made a point to go back the next day. In Tepoztlan, retracing your steps is a no brainer. Sometimes though, it's not that easy, especially if you're moving locations a lot. So don't sleep on things if you feel like you've found something special!
I'd say all of Tepoztlan is pretty informal. We ate one the go at stands or at the house mostly. However, there is a restaurant called Los Colorines in the middle of town that has the best mole I've ever had and it's always worth a stop. Don't skip this one, you won't regret it! It just so happens you can't miss it's brightly colored facade either! Aside from Los Colorines, there are plenty of roof top bars and other small spots throughout town too.
I would encourage anyone to add Tepoztlan to their travel list. It's a breathtaking city with loads of culture. We loved our time there and look forward to visiting again soon. Shop my packing list below.
SHOP THE LOOK
[show_boutique_widget id="1153003″]
XO, Aubrey