If you know my husband and I at all, you know we love Mexico. We got engaged in Tulum and have brought each of the kids since they were babies. Honestly, it's an easy trip as a family and we love the experience, but most of all, the culture.
My first trip to Mexico was with Kale and his family to San Pancho, which is outside Puerto Vallarta. San Pancho is a pretty quiet surf town, and so occasionally, we'd go into the next biggest town for dinner – Sayulita. I remember it being so vibrant with a really chill vibe. We would grab drinks, walk the markets and even one night, caught a lucha libre show!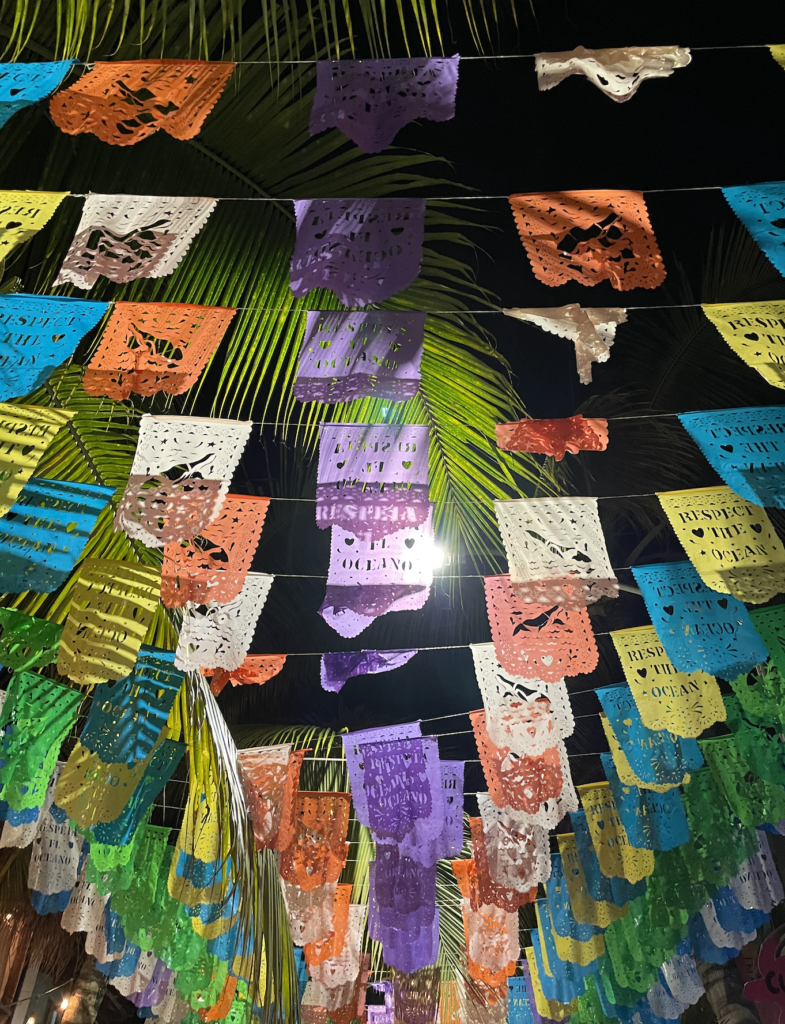 When Kale mentioned he was looking into a trip for the summer, I suggested venturing outside the Yucatan. Tulum is beautiful, but insanely popular right now. Mexico has SO much to offer – why not try someplace else? Sayulita immediately came to mind. After some research, it became clear it would likely be a great fit for our family.
I think the key to traveling with young kids is to make sure you can switch up the environment when they start getting bored. All kids need a change of scenery from time to time. The house has a pool, which is perfect for an easy activity while mom and dad are eating. It's also right on the beach, so we can walk just beyond the gate for beach walks and seashell hunting. The other thing that's great about Sayulita is how walkable it is. The town is small but easy to navigate. Most people get around via golf carts and they are available to rent all over. So, we rented a few golf carts and it's a great way to pass the long afternoons before dinner.
Sayulita has some surf able waves and a few surf camps available for kids. Now that our kids are older, we felt comfortable enrolling them in a week long camp! We went through Surf N' Roll for a Monday through Friday camp from 9:00 to 1:00. They surf for a few hours and then come back to town for lunch and a daily craft. We are here with a few other families and sent all our big kids for the first time yesterday, and they had an absolute blast.
Kale's not so secret talent is that he does a solid job of finding AirBNBs. This house is one of my favorites we've ever stayed at in Mexico. It's a great mix of form and function, comfortable for our two families of 5 with plenty of space. The property is big and there is a gate separating us from the beach so we feel safe letting the kids run down to play in the sand under the palm trees without hovering.
Aesthetically, it's modern but the material selection is pretty great. Think black concrete, travertine floors, stacked stone and dark weathered wood. It's furnished with a mix of modern and rustic pieces that keep it feeling warm and collected. Big sliders allow the inside to blend seamlessly with the exterior and the walk down to the beach is lined in palms. Its a dream! I highly recommend considering booking Casa Ilusion if you find yourself traveling to Sayulita soon.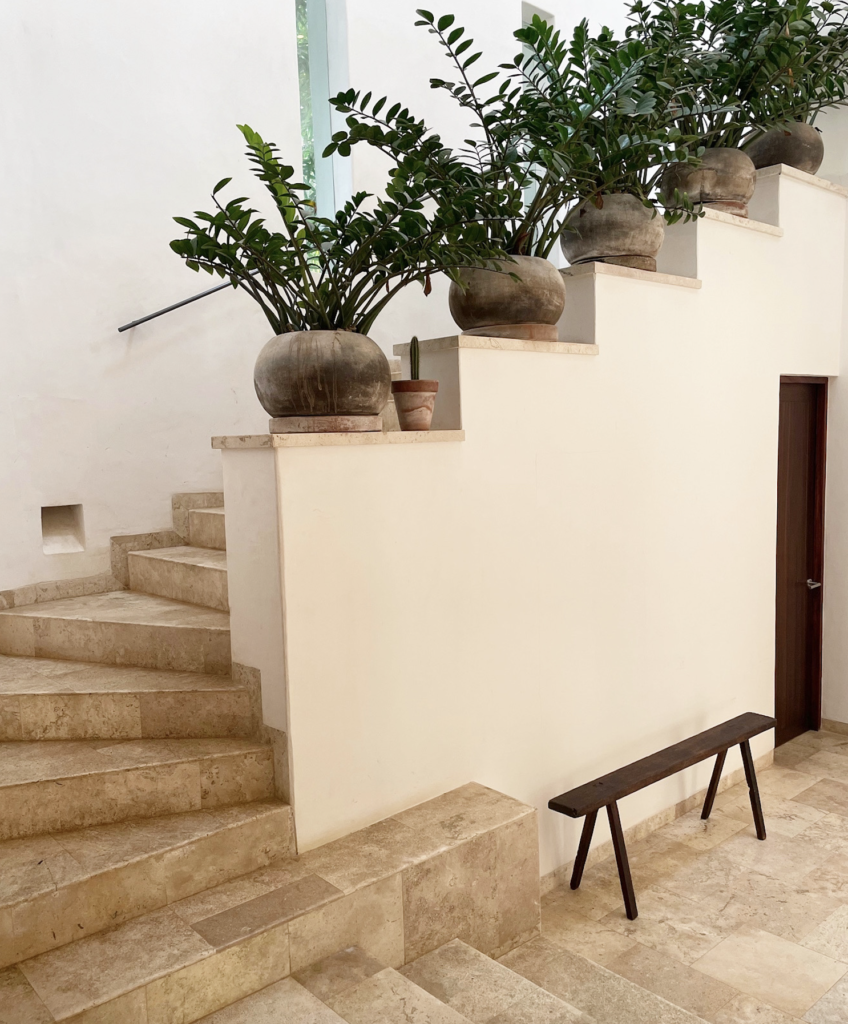 Now to answer two questions I hear fairly often:
Do I feel safe? Yes. We feel very safe. I know there are issues with violence closer to the border, but we've never felt uneasy in Mexico and find everyone to be super hospitable.
How are they handling COVID? During our trip to Mexico last summer, we actually felt like they were handling COVID better than the US at the time. This trip was a bit less stressful in terms of COVID. We're all vaccinated, house staff wears masks, we're outside 98% of the time, etc. Personally, I feel like our travel has forever been altered as a result of COVID. We'll have to become used to traveling with masks and sanitization will become a feature all hotels and AirBNBs get used to touting as a precaution.
Naturally, I made some last minute purchases before the trip that I've been really happy with! A modern twist on the straw bucket hat has keep the sun off my face. It's packable too, so it can be rolled and ride in my carry on. I think I am the very last person on the Unseen Sunscreen band wagon, but the hype is very real. It's awesome. A cheap woven bag, perfect for the beach and shaking sand out. Breezy pants and a cute loose knit sweater for humid nights. The clear bags aren't a new thing, I've been a fan for a while. They're my favorite thing for packing though and so worth having in your arsenal.
SHOP THE LOOK:
[show_boutique_widget id="1078374″]
XO, Aubrey