Round Up: Favorite Etsy Shops
I could peruse Etsy for HOURS. There are so many great, unique sources right at your fingertips. As our needs change, so do my favorite go-to Etsy shops. I've highlighted some of my favorites below.
WoodCraftsbyEd
With our guest room is coming together and lots of visitors in town to meet the new babe, I've been working on getting some last minute details together so that the room feels comfortable and homey. This luggage rack was an affordable, yet functional piece that made the space guest-friendly. The shop owner provided multiple finish and strap options and shipped quickly! You can visit the shop, WoodCraftsbyEd, by clicking here.
FaireUnNoeud
If you're looking for some wall decor, but wanting to avoid an expected framed piece or mirror – maybe these modern macrame wall hangings will be the right fit? I looked through several macrame Etsy shops, but felt like this one offered the coolest designs and best sizes for their price. They're not too 70's looking, but still offer that heavy, textural feel I was aiming for. You can see lots of other designs and cool creations by visiting their Etsy shop here.
The Black Apple
Sometimes Etsy art can be a dime a dozen and sometimes you stumble upon an artist or shop that really speaks to you. Thats what happened with The Black Apple. I loved her ethereal style and contrasting colors with sometimes quirky subjects. It's different and cool and totally worth checking out. Visit her shop here.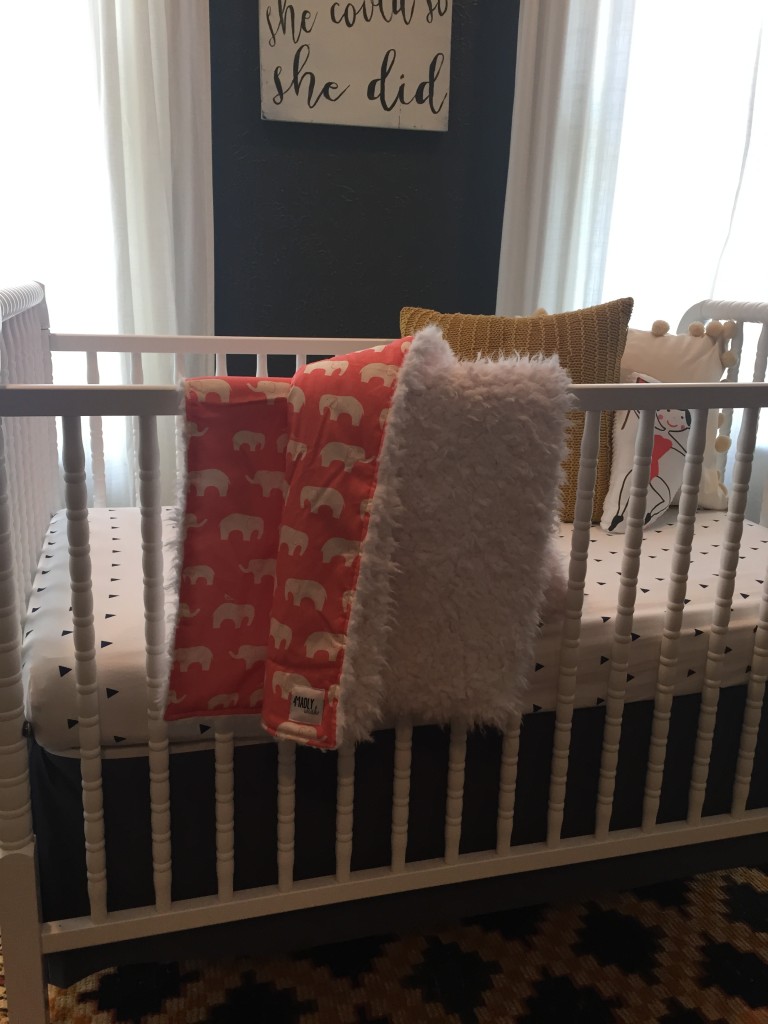 MadlyWish
Not necessarily home decor related, but still worth mentioning is an Etsy shop called Madly Wish. They specialize in unique children's bedding, blankets, boppy covers and then some. If you're looking for some different, cool patterns – this is the place to start! They even do custom designs. You can see their full line here.
XO – Aubrey