Over the last few weeks, my oldest two kids had reading therapy in the mornings. This left me and my youngest, Bowen, with some free time together before picking them up and heading to summer camp. Bowen loved our morning dates.. as long as they included chocolate milk and a croissant. Because I thrive off of multi-tasking, I often took us to Target to get Bowen his fix at the in-store Starbucks and pick up any odds and ends I might need.
This went on two days a week for a while which gave me plenty of opportunities to scope out new things. There are some pretty great new collaborations out at Target right now between Studio McGee and Justina Blakeney's Jungalow line for Opalhouse. Several things often caught my eye from decor to furniture to lighting too.
Not only are they affordable, but they're actually really good too.
This mirror is a great size and the lines on it are perfectly transitional. I could easily see this at the end of a hallway or over a console with a great, graphic piece leaning in front. It could also be used as a vanity mirror.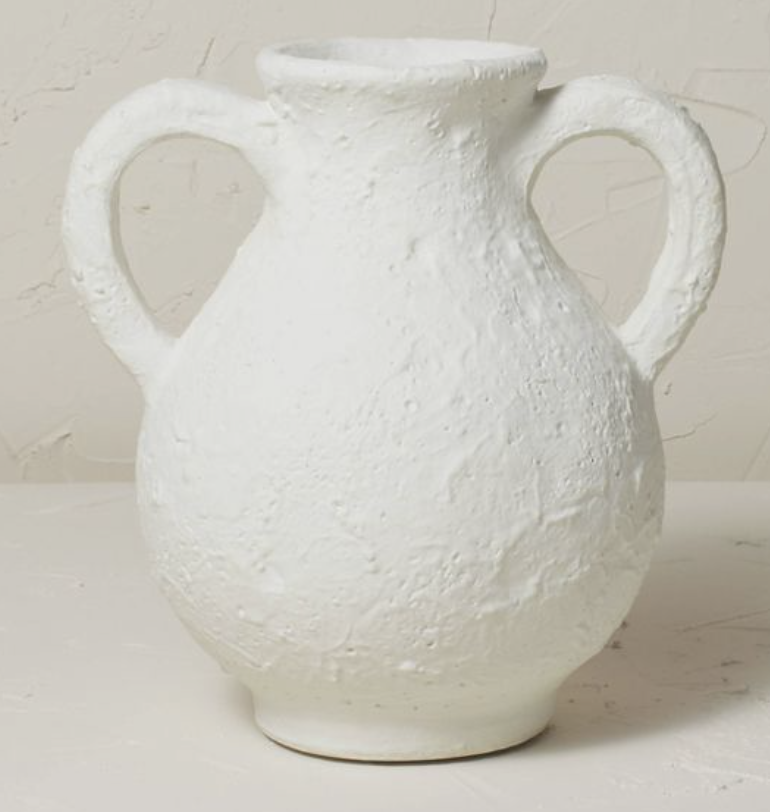 Fully obsessed with the scale of this vessel and the whimsical handles. The faux plaster texture adds a lot of depth and keeps a simple white vase from being boring.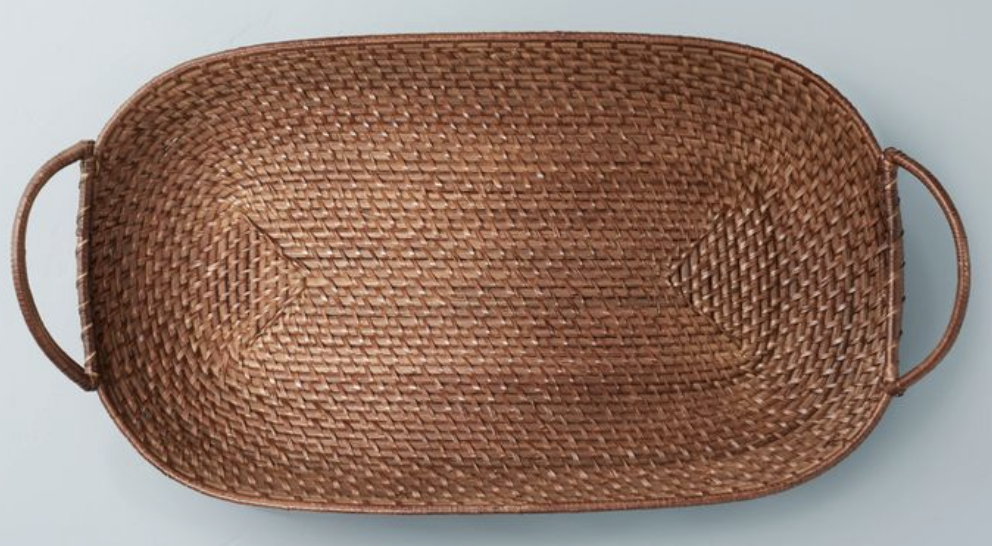 This is such a terrific wicker tray. The color is warm and rich looking, but without the expensive price tag. Use on the bottom shelf of your coffee table or on your Dining Room table to collect all your odds and ends.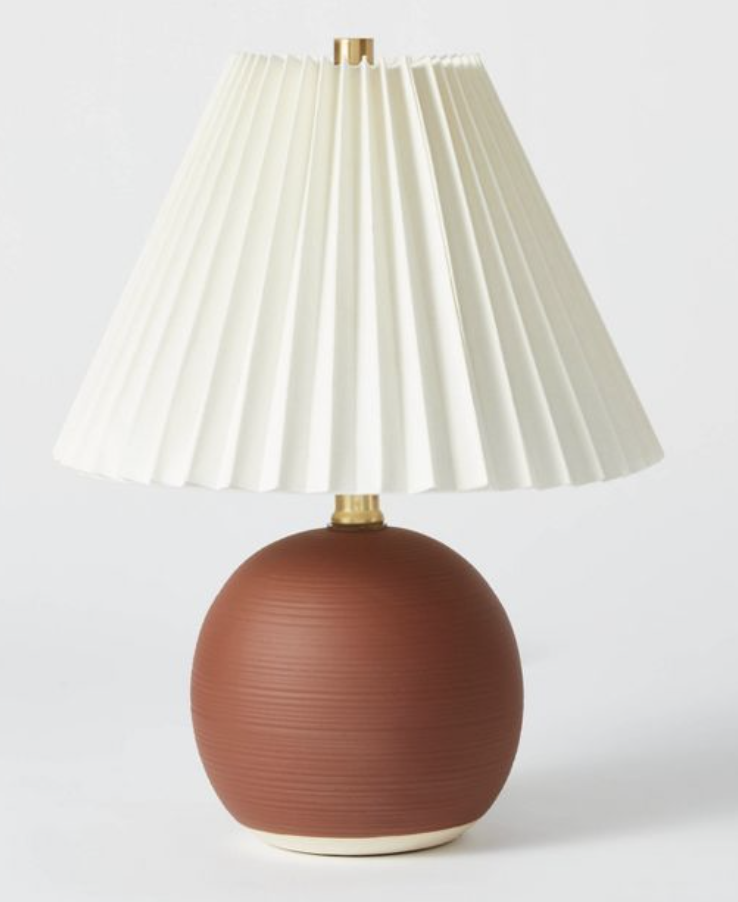 This lamp deserves a round of applause. It's small but mighty. The color is pitch perfect and the hints of brass make it sophisticated. A pleated shade gives it some edge. Totally appropriate size for your laundry room counter and of course your kitchen too!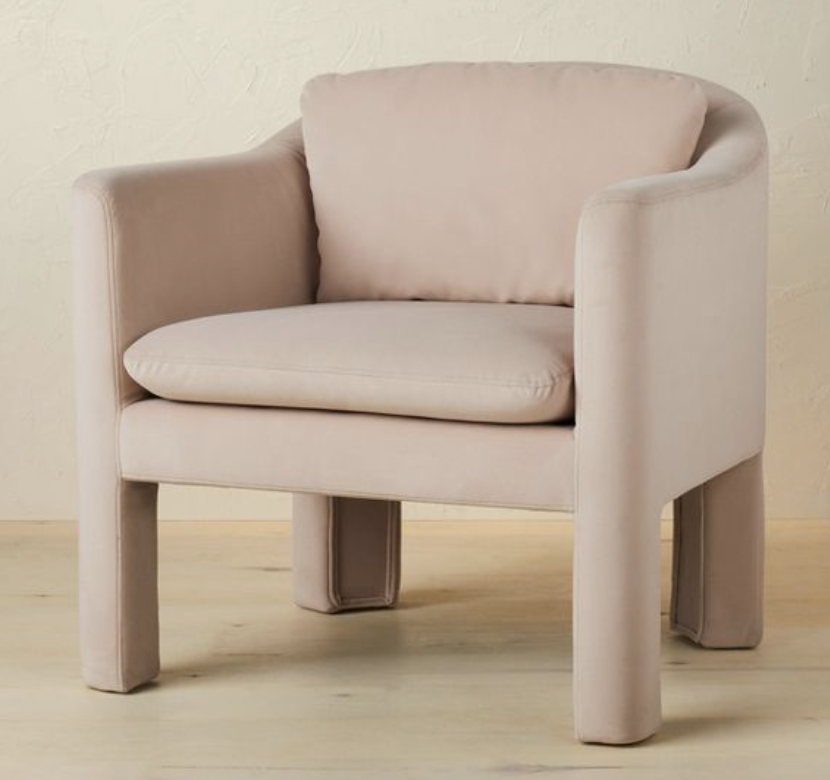 How sweet is this chair? First of all, it's the perfect whisper blush color. The chunky, upholstered legs give it an edgy vibe. The seat back cushion make it look more expensive than it is.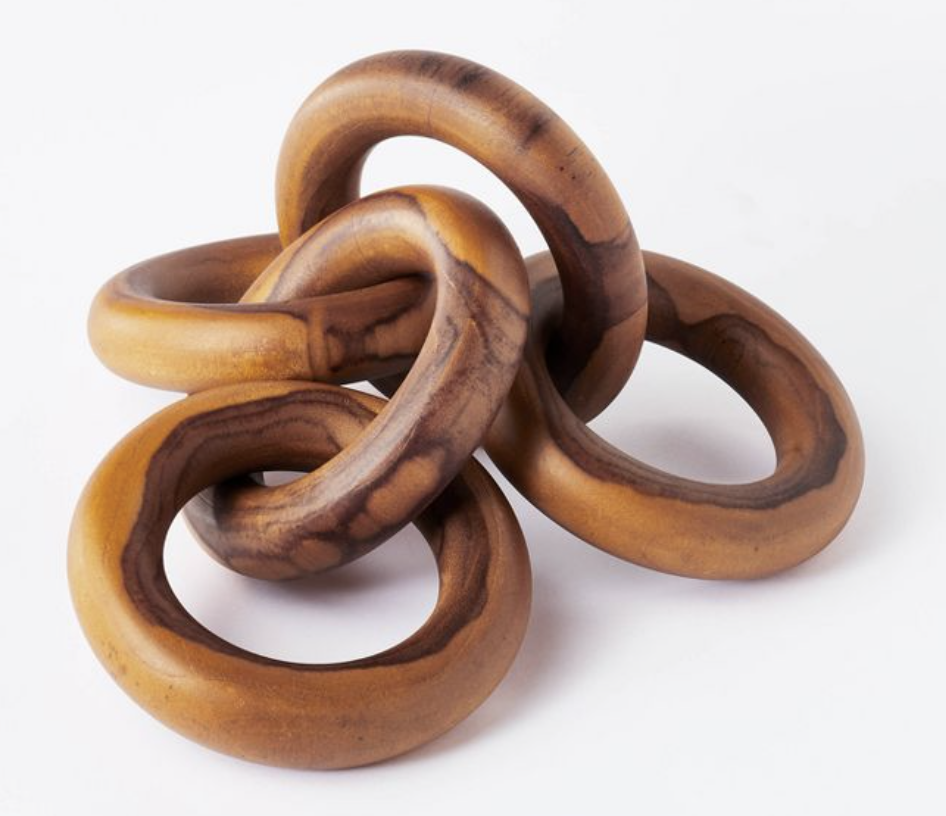 If you don't have a chain link tchotchke who are you really? LOL. But seriously, these have littered Pinterest and honestly, I don't hate it and have used them myself. They're the perfect styling took and I am particularly fond of these wood ones by Studio McGee.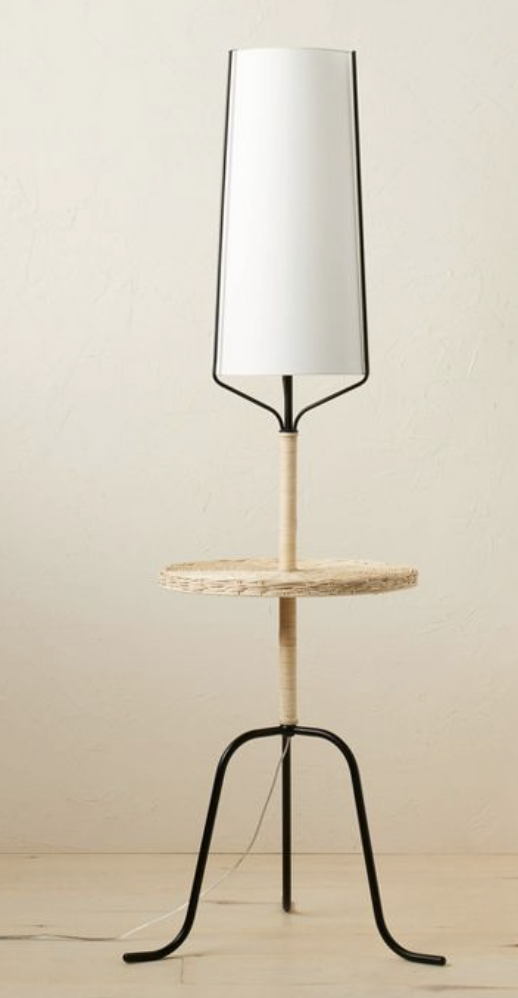 Who else had one of these in their house growing up? I distinctly remember a very polished brass number with a glass top table. This is certainly not that. It feels like the grown up, modern version and I am very into it. The black is decidedly cool, the wicker gives it texture and the oversized shade gives it an MCM nod. Love!
You can shop the rest of my favorites here:
[show_boutique_widget id="1083306″]
XO, Aubrey