Make Your Bed Your Happy Place
When I worked as a designer in the hospitality industry, I had the opportunity to work on all different kinds of spaces – bars, guest rooms, lobbies, and ballrooms too! The only thing I really didn't get a chance to sink my teeth into was bedding. The 'white bed' was all the craze and hotel brands had their own look that they implemented. Literally, we did everything BUT the bed. Which was fine by me because I had this preconceived notion that bedding was boring.
Then I started in residential design and had to get my mind wrapped around residential bedding trends. Wouldn't you know my first big furnishing job was ALL custom bedding! Trims, matelasse, tassels, the whole 9 yards. I actually found it to be super fun and learned a lot in the process.
Fast forward and I actually specify a lot of bedding these days. Turns out most of my clients are quite overwhelmed with options and rightfully so. There is a lot to choose from! Truthfully, I don't do as much custom bedding because not all my clients are that formal. I generally gravitate towards a tailored / casual look. I personally think linen is the king of casual but classic textiles so I usually incorporate a linen fabric somewhere in the bedding scheme.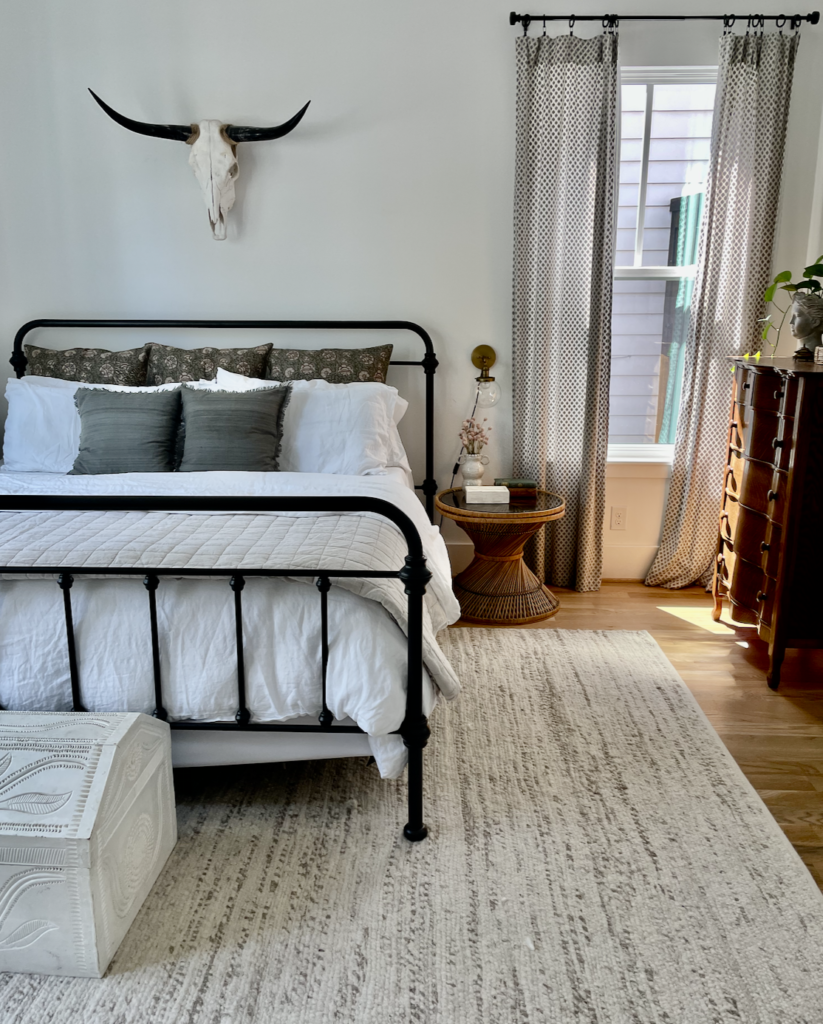 So where to start? Well, when it comes to sheets, I don't think you can ever go wrong with a crisp white. I'm a fan of Parachute bedding. They're great quality and sold individually so you can mix and match your sets, or even go without the flat sheet (it's a thing!). Totally up to you. My husband has become the fan club president of the Kirklands sheets. I will say they're super durable (we use them at our rental properties) and they have deep pockets, so no more fitted sheet corner wrestling. I tagged both below!
Just like in any other space, layering is key. A thin coverlet or blanket adds a cozy layer to your bed scheme. I just purchased this one and am SO happy with it. However, Pottery Barn just came out with the Cloud blanket and it's extremely soft. I was actually pretty impressed!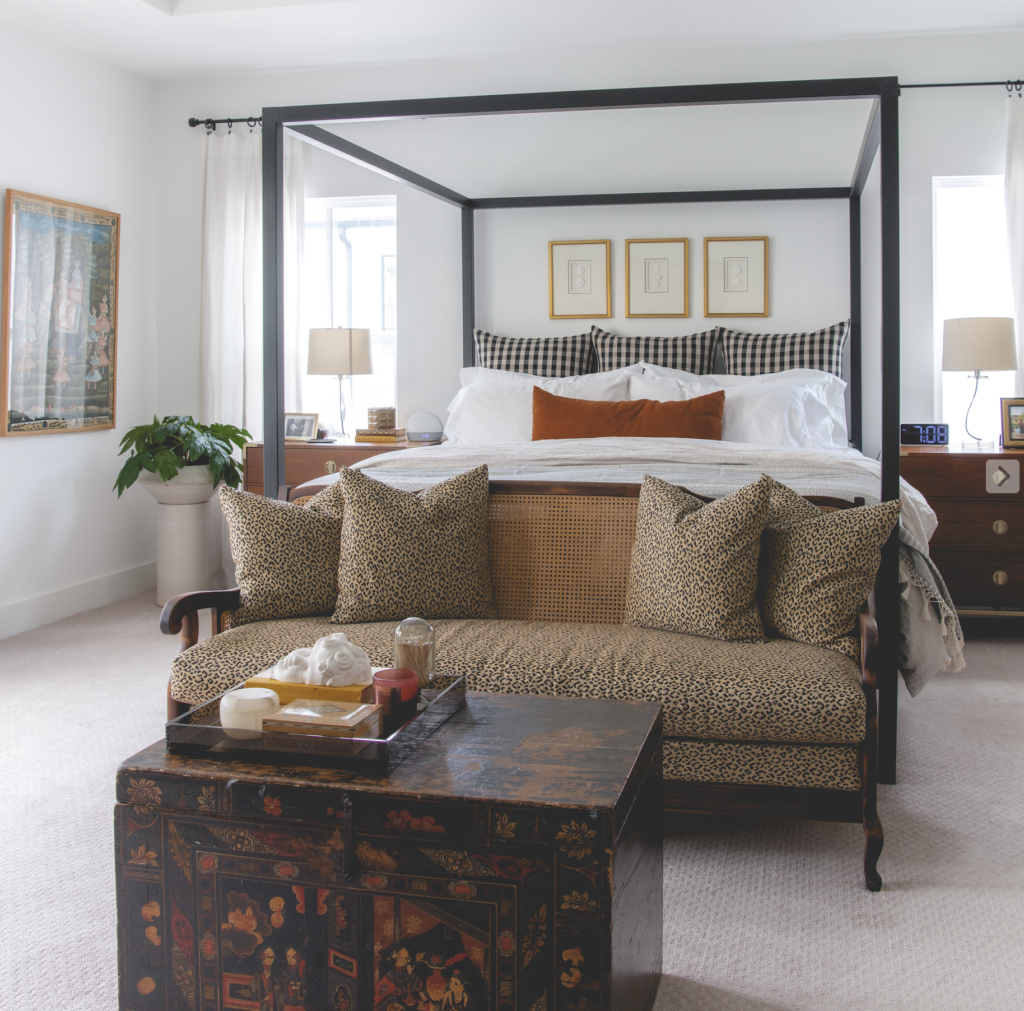 I keep a duvet folded halfway down the bed. For our space, I picked the Belgian Linen Duvet Cover from West Elm because the color was pitch perfect to match our checkered shams. It's held up well too though! This also brings up a good point about how to know when to keep it tonal or mix patterns. It really boils down to your desired overall aesthetic. For a peaceful vibe, I'd keep your bedding solid and tonal. Mixing textures adds to your coziness, and is always a good idea. I like to add interest with smaller prints on the bed in neutral colors. This tends to ensure you can mix and match with a great rug, accent wall or art without much effort.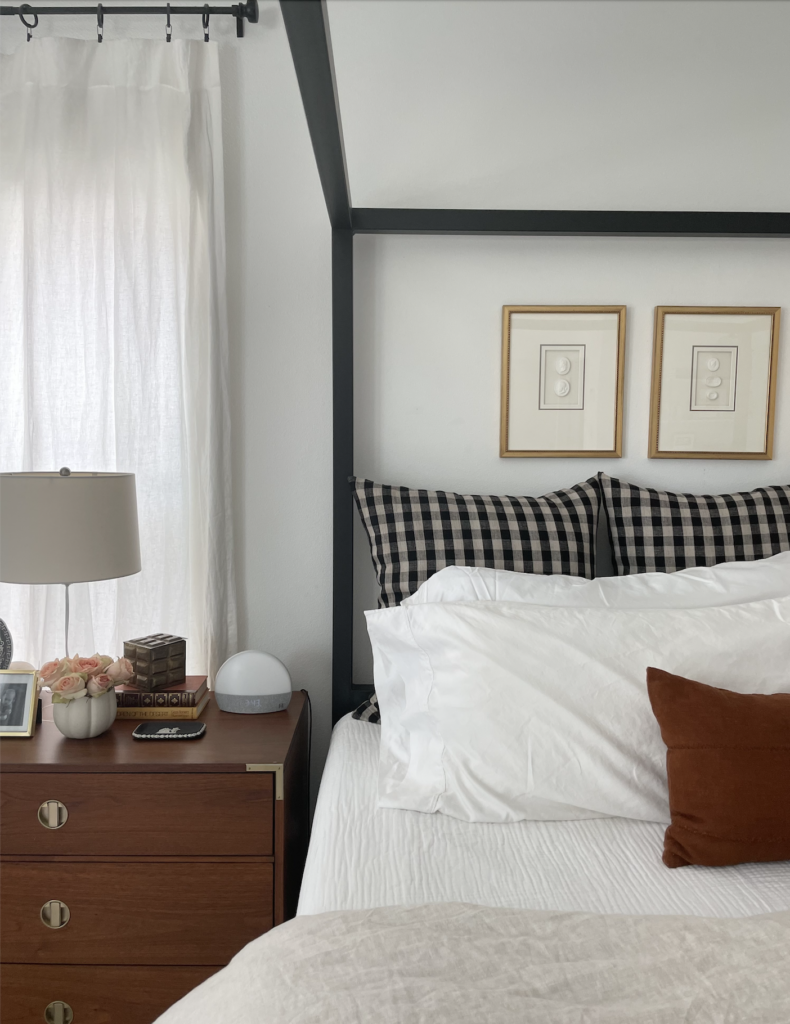 When we travel, I try to bring back a souvenir that we can incorporate into our home to remind us of our travels. I sourced our bed blanket from Tepoztlan, MX, when we were there last summer. It gives the space a worldly vibe but the color scheme is in keeping with the rest of the palette. Definitely not a necessary thing, but it sure does make your home feel more special when it's contents have a story.
Lately I've really struggled with sleep in general. My husband doesn't like the dry AC air, so he keeps it at 76 (seriously!) and I am so hot! Or I can't turn my mind off long enough to doze off. I purchased a Hatch alarm clock and sound machine and I really like it. I've also become a fan of Indie Lee's pillow spray which is like icing on the sleep cake. Both products have upped my sleep routine game and I am feeling more relaxed.
You can shop all of those products on my Like to Know it below!
SHOP THE LOOK
[show_boutique_widget id="1074137″]
XO, Aubrey