Life Lately: Survival Mode
I've noticed a lot of folks on Instagram commenting on 'real life' situations that aren't necessarily picture-perfect or social media worthy like our feeds. I'm talking about the marathon to get out the door in the morning for school, the hustle of the day, multiple pick ups, extra curricular activities, chauffeuring bodies to and from everywhere, running out of essential groceries, forgetting school hand outs, barely getting kids tucked in by bedtime.. oh and making dinner? Who has time for that these days?
I'll be honest, I've definitely felt all of that this season. The days FLY by and most weeks I am just barely keeping up. How do parents with older kids do this year after year? Or single parents?! Holy Moses, they're the real MVP.
I've been quiet over the past few weeks because I am focusing more on client work and wrapping up multiple renovations, Broken Bow included. You can read more about those projects here.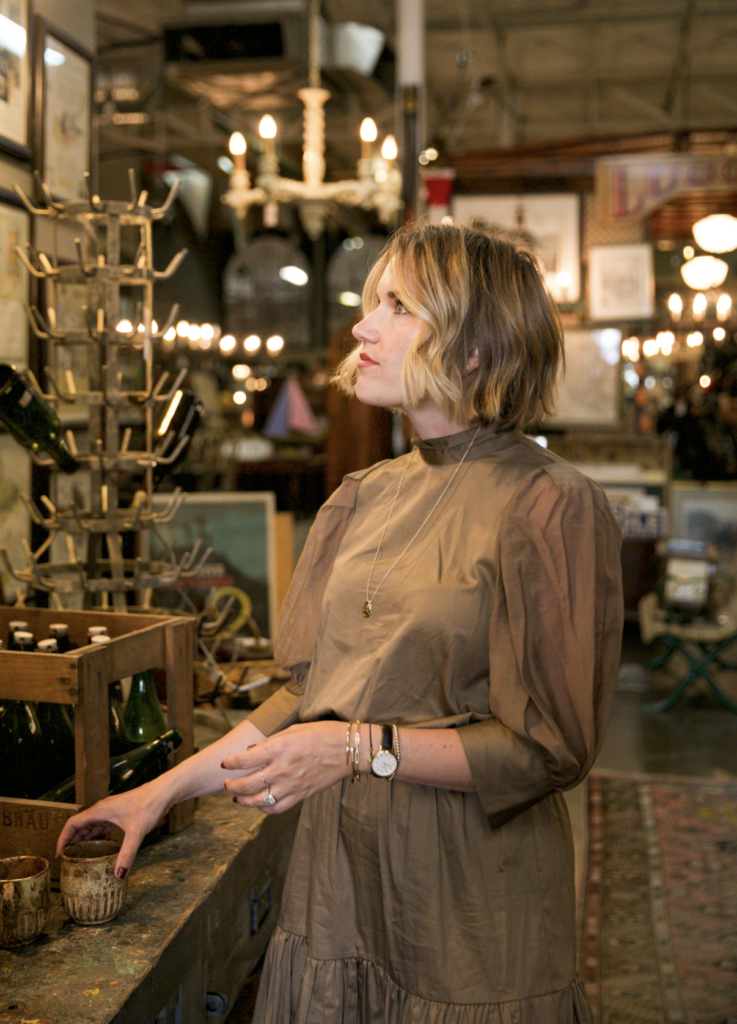 Construction delays are a real thing currently. Appliances are backordered, contractors are backed up, material is selling out. I'm so lucky to work with amazing clients who have taken all of these things in stride and have the most positive attitudes about it all. Truly, it makes the process such a joy.
I'll do a larger breakdown on Broken Bow next week, but for now, I'll just say that the pace has been slow. Installation has been pushed back. The silver lining is that I have more time to focus on the details and getting all of the finer elements of setting up a vacation rental coordinated. I really think it's for the better, and I am doing my best to take it all in stride too.
Attempting to keep it all together lead me to source some things to keep my life as organized and efficient as possible. We need all the help we can get, right?
This planner sits at my desk and I use it DAILY. I thrive off of a list, and the layout of this day to day scheduler really helps me stay on task. There are also multiple pattern options and inserts so you can personalize your own! It's too large to carry around with me, but I don't mind becuase the act of writing things down (and then checking them off) really motivates me.
My husband made fun of me when this digital planner ended up on our counter. It syncs to our iPhone calendars and immediately updates and projects on the screen. It's pretty discreet (compared to those larger calendars you write on) and makes it easy to reference everyone's commitments. It sits on the counter by the back door which makes it easy to spot and keeps everyone on the same page. And yes, you can color code it for each family member! Needless to say, we're fans.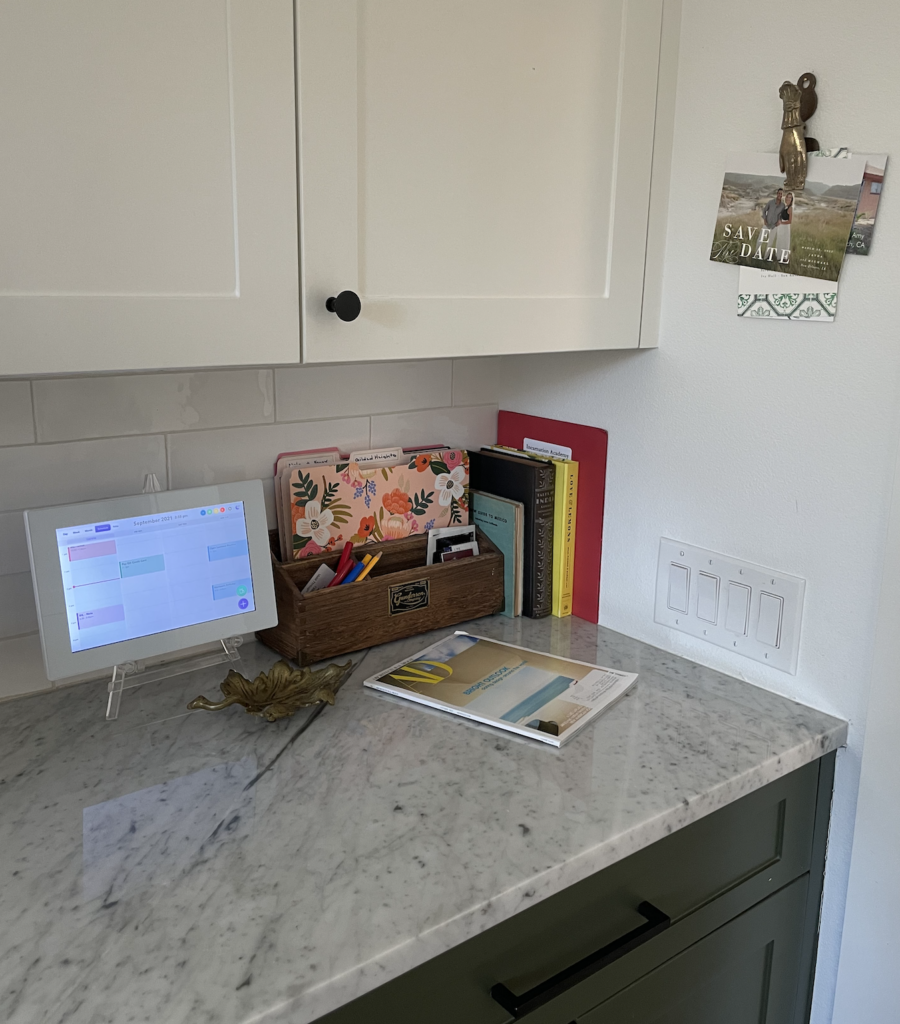 It has a mount on the back for you to hang it, or a small arm that allows it to sit like a picture frame. I chose to put it on a cb2 acrylic easel, because organization can be chic too.
And no, neither of those items are linked to my shop LTK page, but they're items I 100% vouch for and have made life a bit more convenient for me.
Juggling life goes beyond the actual planning aspect though. I am massively impacted by my environment and find that the messier my house is, the more out of control I feel. So, I've been working on focusing on little corners throughout our home to quiet some of the chaos. I am also a firm believer that the more efficient something is, the more likely you are to maintain it.
My side of the closet is finally done! Since I pretty much always start my day in there, I wanted to make it as efficient and enjoyable as possible. My jewelry and accessories had gotten a bit out of control so I splurged on was this custom jewelry organizer for my closet dresser. I scoured amazon and the container store and nothing fit like I wanted it to. So I naturally searched Etsy and wouldn't you know it.. there was a shop for that! I gave them my dimensions and picked a velvet color and it fits like a glove. Everything has a place and is so easy to keep my everyday pieces neat.
Like many of you, I spent far too much time in my car. I started stashing my glove box with snacks and even kept extra waters in the front seat too. A few items that is keeping my car from looking like a dumpster – back of the headrest hooks and a trunk organizer that also doubles as a tote. Both have proven to be worth their value and have the added bonus of keeping items in their place!
The other plus side? Kids are no longer screaming at me while I am driving to get their waters for them in the backseat. Everything is now super easy to reach. For $7, I think that is well worth it.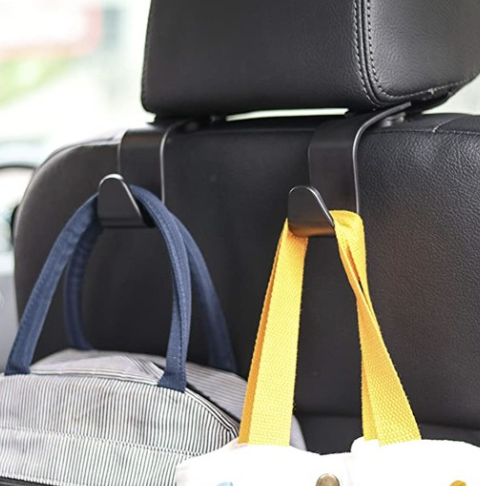 So maybe not everyone needs a trunk organizer for paint swatches and tape measures. However, it is super handy for reusable grocery totes, wipes, cleats, etc. It has a million uses and I am a fan of all of them.
I purchased this wagon earlier this year before Round Top and honestly, it's demonstrated it's value since TOO MANY TIMES to count. Perfect for the beach, hauling gear to side lines, thrifting, neighborhood get togethers. Do yourself a favor and buy yourself one! It's so handy to have.
It even has water bottle holders!! I will not disclose how I know this, but those holders may or may not also be large enough for wine bottles. 😉
These may not seem all that earth shattering, but I'm telling you regardless. I was one of those annoying people who didn't have iPods and I didn't have a good reason for not having them. I finally pulled the trigger so I can fully utilize both hands now while on the phone. Of course, they needed a cute case and so naturally, I hopped on Rifle Paper Company's website. Needless to say, they had some cute options that also happen to make them easier to find.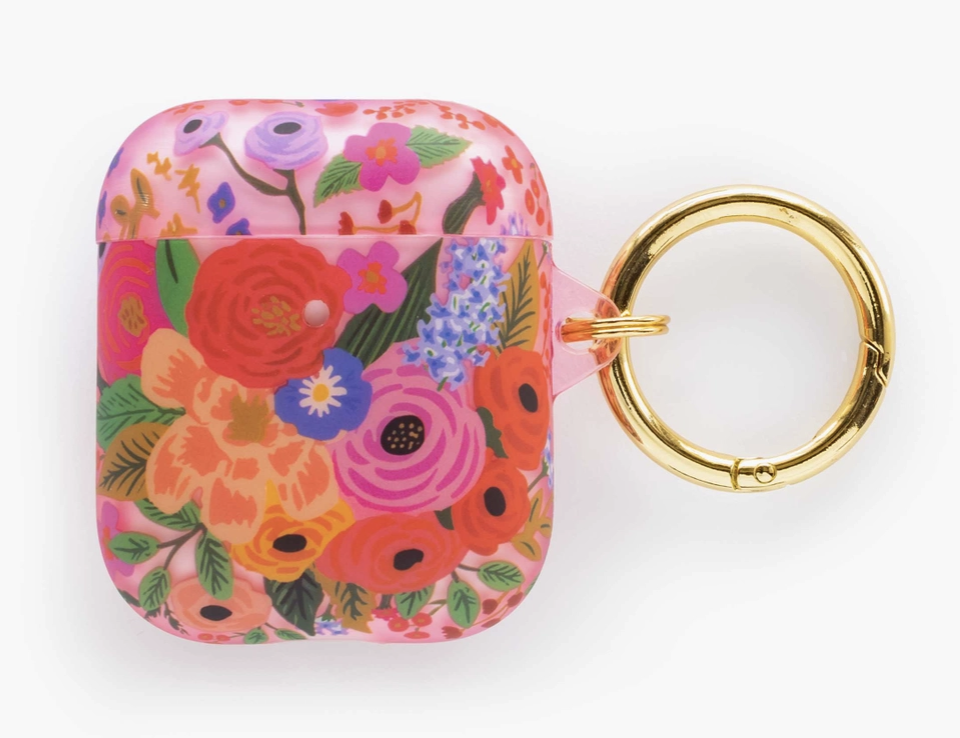 A phone strap. I never thought I'd be one of those moms, but here I am. Two hands are better than one. You've never known panic like thinking you've lost your phone at a flea market and then finding it in the bed of the truck. Not anymore!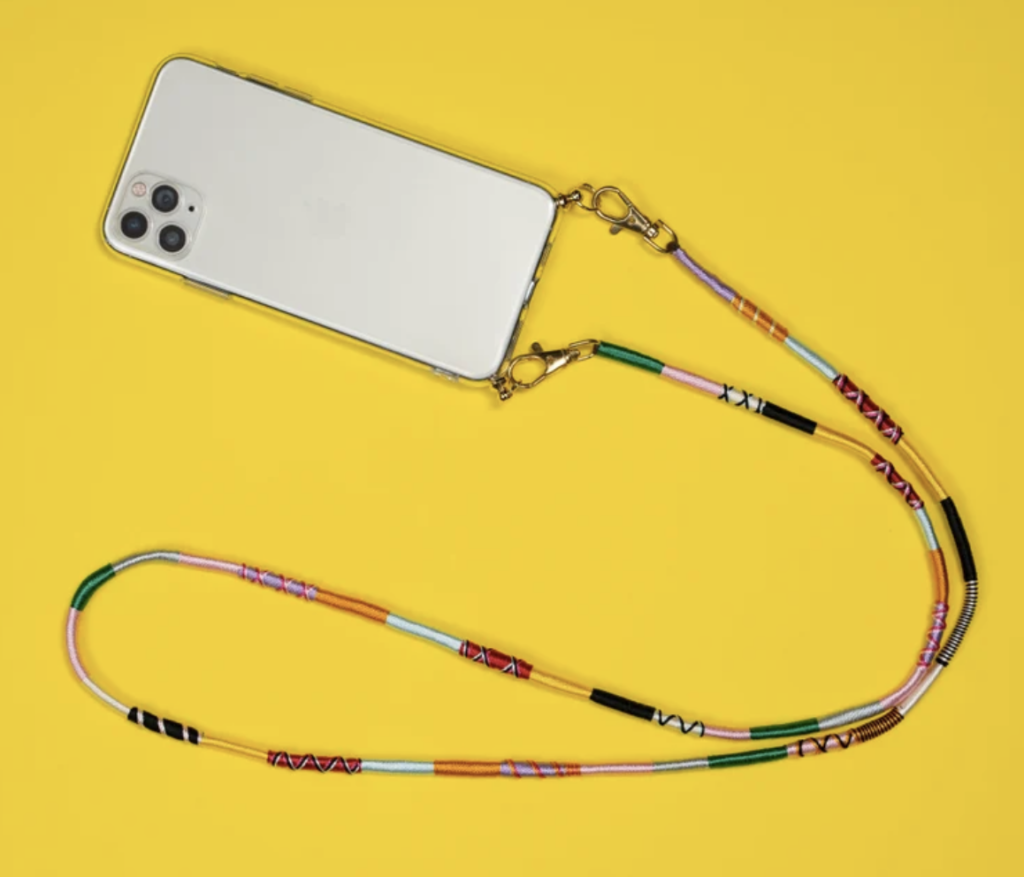 Another thing I've started doing is having a 'go bag'. I have prettier bags I'll take to meetings or nights out, I wanted a bag that was ready to go and low maintenance. That when I discovered the most functional tote bag EVER. I wanted something indestructible with plenty of compartments.. and look no further than this Dagne Dover option. I love designer bags, but sometimes you just need something that can withstand the every day wear and tear that I tend to put a bag through. I've been super happy with it.
And the pockets!! So many compartments for storing snacks and keys.
After losing most of my reusable masks, I decided to just keep a bunch of disposable ones in the car.. The nice thing is that my skin seems happier and they're easy to keep stashed in the car or in your purse. These Amazon ones are easier to breathe in, more comfortable and the scalloped detail is pretty cute too!
So all of that to say, if you're feeling overwhelmed, you're not alone. Most of the women close to me would echo the same thing. Maybe we all have whiplash from the slower pace of 2020? Whatever the reason, give yourself some grace. Hopefully you find some of these items useful. Whatever it takes to help the daily grind run a bit smoother. You can shop items below:
SHOP THE LOOK
[show_boutique_widget id="1091601″]
xo, Aubrey