In honor of this family welcoming their second baby into the world last month, I thought I'd take the opportunity to give you a more detailed look at their kitchen renovation.
These particular clients are friends and neighbors of ours, living just a few streets over in a similar craftsman style home built in the 1920s. I love the quirks and charm that come along with living in an East Dallas home, but there are a fair amount of challenges when it comes to efficient space planning. For this family, the lack of storage space and awkward layout in their existing kitchen was no longer cutting it. They love to cook and entertain and needed a kitchen that could keep up with their growing family and social lifestyle.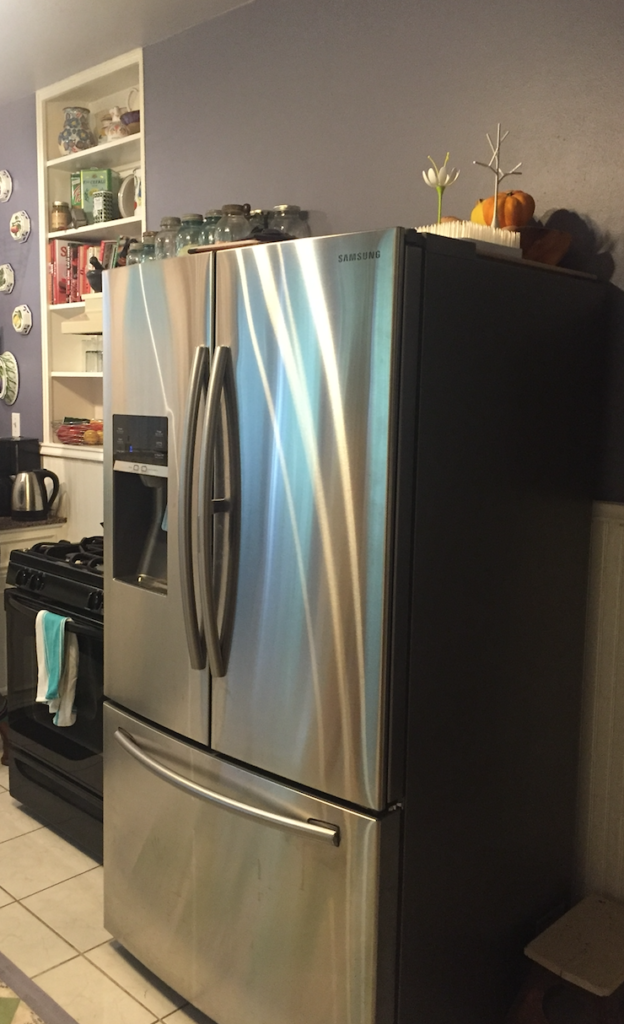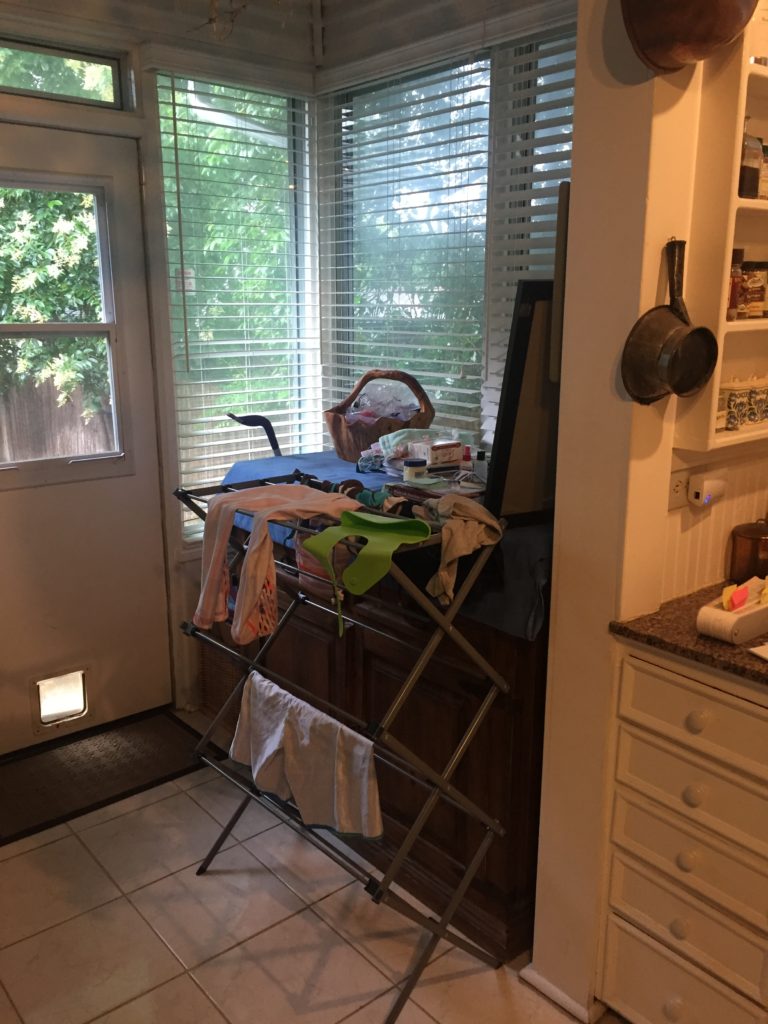 We had our first project meeting in July of 2016 and discussed wish lists and budget. I always think it's important to keep a good pulse on both throughout a project. Our main objectives were to maximize storage space and create a space that felt comfortable to gather in. The storage part was tricky – one entire wall of their kitchen was windows, which meant no upper cabinets. Sure, we could have closed them off but they appreciated the natural light and I felt strongly about maintaining some existing architecture of the home. They also wanted open shelving to be a focal element, which is another hurdle in the storage department. Luckily, we were able to work around both items.
Essentially, we took their old breakfast nook / laundry alcove and gave that space back to their new kitchen layout. A few months before we started on the kitchen, they had finished out a formal laundry room in another portion of the house. So obviously, this decision was a no-brainer. See their existing kitchen plan below:
After a couple of revisions, here is the final new plan:
Moving the refrigerator over to where the old washer and dryer used to be made such an improvement. It really opened up the space visually. We decided to keep some wing walls because there is a structural beam in the ceiling that was going to remain. Despite the separation of space on plan, it truly feels like a large open area in person. Having the island justified in the center of the kitchen helps this too.
Additional details were coordinated with the custom cabinet fabricators – we discussed door styles, European hinges, soft closed drawers, etc. A few of my favorite custom details are the pull-out coffee garage (adjacent to the refrigerator) and the millwork pantry and storage for larger, not so pretty, appliances – like the microwave.
They had a general idea of finishes going into the project – which always helps! I knew they wanted indigo or navy cabinets and they have a cool collection of vintage copper pots and molds, which inspired the accent metal finish. With those two things factored in, the rest fell in place pretty easily.
As a designer, I don't really feel like I fall into a particular style. Personally, I like things that feel collected and balanced – but the clients passions and taste should always come first (at least for me). For these particular clients, it was a practice of taking their ideas and making it a cohesive look. Open shelving and indigo cabinets could easily have translated into a very trendy look, but balancing those elements with more classic materials like honed marble and subway tile makes it timeless.
We worked on editing their vintage collections to keep it looking interesting and styled without feeling cluttered. Mixing metals is something I've talked about on this blog before, and it never ceases to come up with clients! MIX YOUR METALS PEOPLE. It looks warm and layered and works every time when done well. In this kitchen, we ensured to maintain enough copper, wrought iron (shelving brackets and barstools) and stainless steel (plumbing fixtures and appliances) to make all of it feel purposeful and intentional. Making it intentional is the key. Had we injected brassy gold out of nowhere, it just wouldn't have worked. I also like to keep metal hues to 2-3 in any particular space max. Any more than that starts to overwhelm the eye.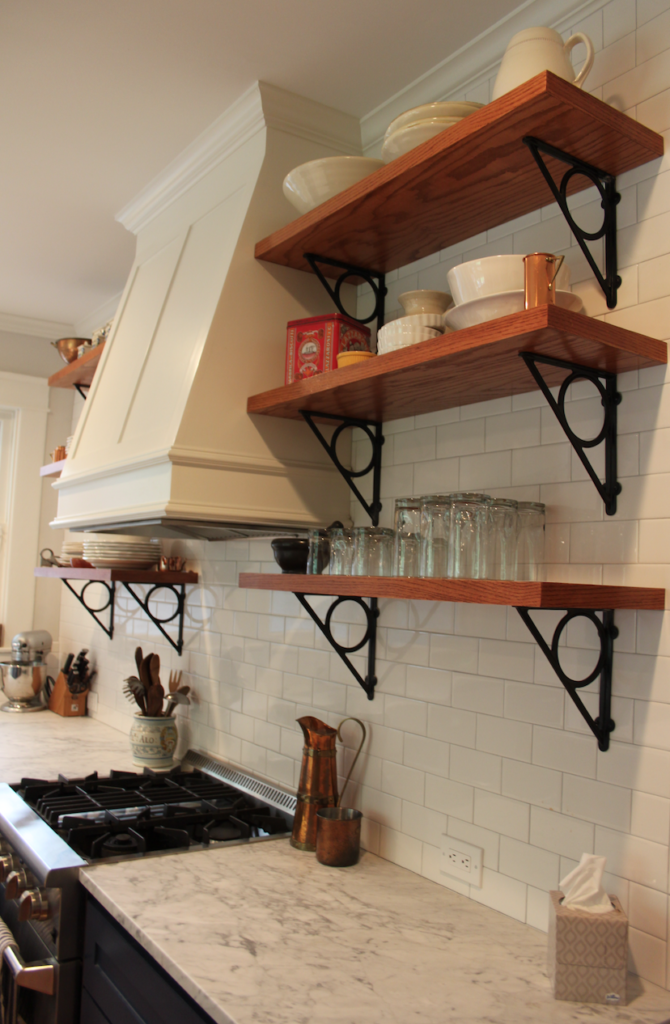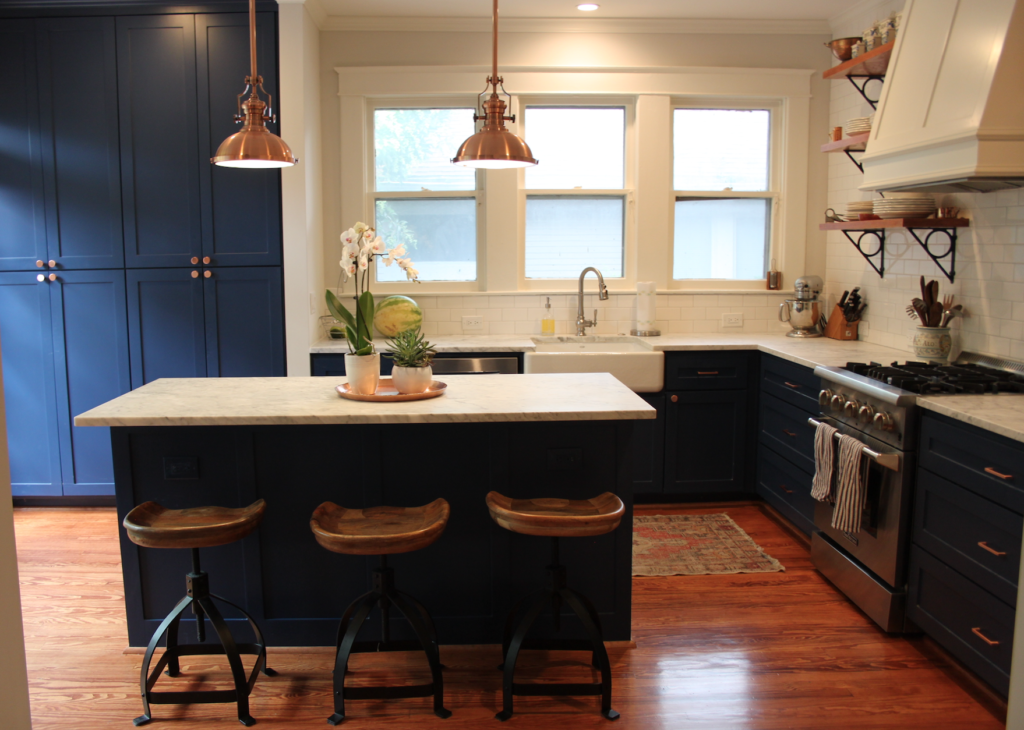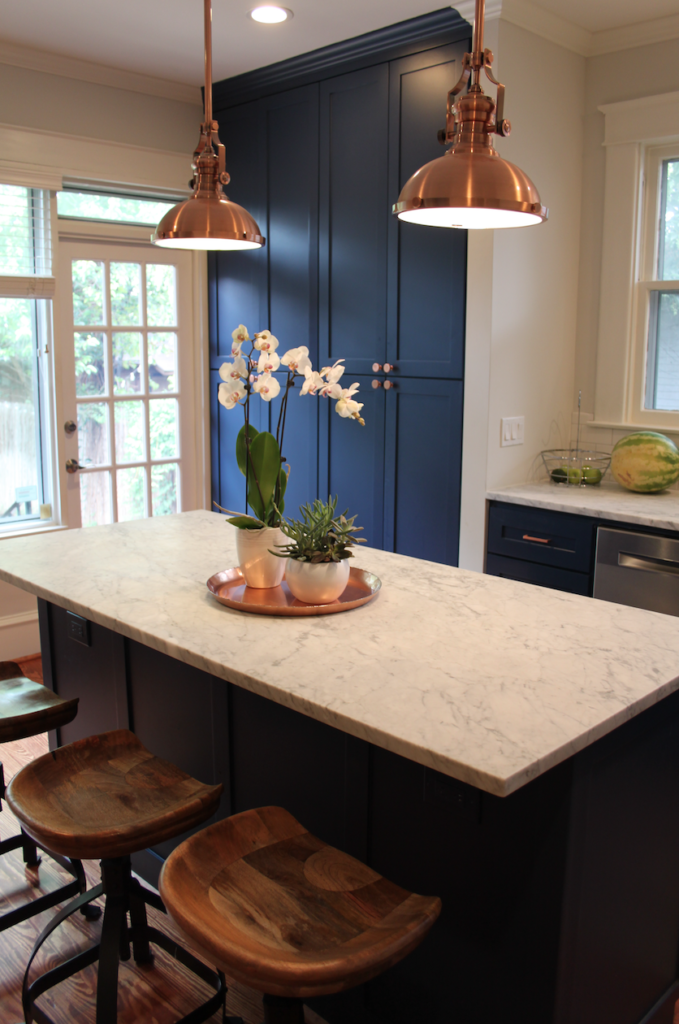 This project has a soft spot in my heart for a few reasons. One, because it's one of my most favorite transformations ever. And two, because demolition started the week after I had our son. It was a quick turn around for sure and not without ups and downs, but worth it in the end. It definitely helped that I only had to travel 4 blocks to do a site visit!
What makes me most happy though, is that clients are thrilled and I got to help facilitate their dream kitchen become a reality.
XO – Aubrey