How to Choose an Interior Designer
Making your house into a home can be an investment. There are so many little decisions that could collectively have an immense impact on the outcome of your space. Over the last few years, more and more people are wanting their homes to feel like an authentic extension of their lives and stories. Filling your room from a page out of a big box store catalog is less appealing. As a result, so many folks turn are turning towards professionals to help them with the design process.
Whether that designer is me, or someone else, you should put some thought into it because the design process is a personal one. Your designer will want to get to know you and your family so they can make educated design decisions that are not only aesthetically pleasing, but functional for how you live your life.
Finding the right designer for you isn't as tricky as it seems. I always suggest starting on social media. Using hashtags specific to your area will help lead you to someone local. Finding someone nearby will help make site visits, meetings and installs that much more convenient. Hopping on a neighborhood app like Nextdoor is also a good place to search. I find that most people are more than willing to share a referral especially if their experience was a positive one! The feedback from others will also make you feel more confident in your designer choice.
Another reason to hire a local interior designer is that their resources will also be nearby too. A huge benefit to working with a professional is that they have relationships with sub-contractors and tradespeople that most non-professionals wouldn't have access to. It's these relationships and experiences that really make a difference in the design process with a professional.
Social media has made some interior designers household names. While you can get tons of inspiration from Instagram, Pinterest and HGTV, the right designer can really make the process special. Speaking for my own business, Instagram has really become the preferred method for showcasing my portfolio. I share completed jobs, project updates and some personal anecdotes too. I think it's important to have a good rapport with clients and social media allows myself, and other designers, an avenue to really make your brand relatable. In your own search for an interior designer, I'd suggest making sure you have things in common because we are all inspired from our own personal experiences. The same goals I have for my own house with small children, probably differ from someone else who is more of an empty nester.
Most designers will have an initial consultation to review personal goals for your space and get a feel for your desired aesthetic. I'd make sure you're on the same page about what things you DON'T want, because often that is easier to determine. I also find that most of my clients don't necessarily know the best way to formulate a budget, whether it's for a renovation or refurnishing package. While your designer should have some comparable projects to reference, I always like to reference stores, at least when it comes to furniture. Are we talking a Restoration Hardware budget or Ikea? Do you want more unique thrifted items? Have some stores in mind that are within a price point you feel comfortable with. Also remember that up until this point, you have likely put your home together one piece at a time. Hiring a designer means it all comes together more or less at the same time, so seeing the total bottom line can seem overwhelming.
I'd also encourage you to evaluate WHY you're hiring an interior designer. Designers will likely have their own process and each decision is very intentional to build the finished product. If the Client has specific ideas or products in mind, that could totally redirect the outcome of the space as everything works together for a cohesive look. Some designers are totally cool with just serving as a consultant for projects and others prefer to really be the captain of the ship. Just make sure your expectations for their services is clear so that no one is confused as to what their role is. Personally, I feel like if clients are just looking for validation for their decisions, maybe hiring a designer isn't the right move. That's like hiring a chef and then telling them how to cook. You're not really utilizing their skill set to it's full potential.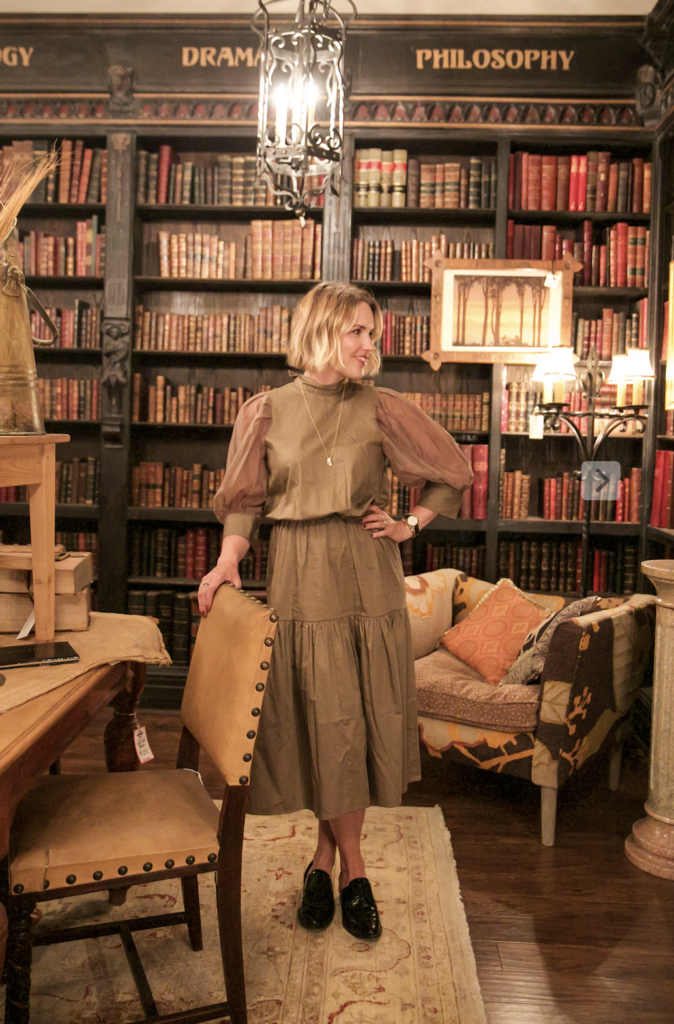 Every designer bills differently, but most make the bulk of their income through product sales. This markup could be anywhere between 10-25% depending on the local market. Be sure to ask your designer what their markup is and if the mark up is determined after their design discount. Ideally, you're paying less than retail still, but that depends on how the designer structures their fees. This markup is separate from an hourly rate, which covers meetings, errands, and design time. It's also good to be clear about their fee structure. What does your designer cover in their scope and are third party contractors necessary? Sometimes that includes drapery installers or a receiving warehouse.
I totally understand how clients can be frustrated by a mark up. Why should I pay this person when I can source it on my own? Simple. If you could have then you would have. Designers are constantly sourcing the next best thing. I sometimes feel like a walking rolodex of information and sources. That experience and knowledge comes from a lot of trial and error. Working with a designer means you have access to that rolodex which will hopefully save you time and stress trying to do it on your own. You totally CAN do it. Will it be as refined and well curated? Probably not. The markup pays for the coordination, vendor relationships, experience and logistics you don't have to worry about.
I do offer furnishing packages where I provide sources (normally not to the trade only) to clients. The caveat is that they are taking on all of the procurement and ordering themselves. This can be quite the undertaking. While I do work with a wonderful receiving warehouse and install team for turn-key situations, some clients would rather handle it themselves. Just like any process with a lot of moving parts and people involved, there will be hiccups. Deliveries will be delayed and/or damaged. Upholstery might show up in the wrong fabric. Choosing to waive a purchasing fee to take this on for yourself means that you have to take the good with the bad. For some, that's worth it.
Throughout the design process, I have a few 'checkpoints' to present ideas to my client to make sure they are comfortable and approve the direction. Sometimes this means sketches or meetings to approve samples. Either way, make sure your designer is communicative. It's too much of an investment for things to be a surprise! At the same time, you're hiring a professional to come and help make decisions for your project. I don't know any designer who would suggest an idea that they didn't stand behind 100%. For me, my business is based solely on referrals. I've never done any marketing or advertisements. So ensuring that clients have a good experience and love their space is critical for my success.
At the end of the day, make sure you trust the person you are hiring. Your home is your sanctuary and should be a place you love to live in. They are helping you create something special and unique to you and your family. They bring loads of experience and a keen eye to the table, so let them guide you!
XO,
Aubrey
SHOP THE LOOK
[show_boutique_widget id="1103523″]