Part of our backyard make-over includes the renovation of our detached garage. The garage was so far down the driveway behind the house that we never parked cars in there. For the past two years, it's been a dust filled, over-sized parking spot for our bikes. We could certainly use the additional guest space as we have frequent visitors.. and well.. why not make it a functional, useful space?
The garage is just large enough for a sleeping area, small bathroom and closet. Since it opens up directly to the pool, we want it to double as an extended living area as well.
The space is still very much under construction, but I am busy game planning on furniture, finishes and color schemes.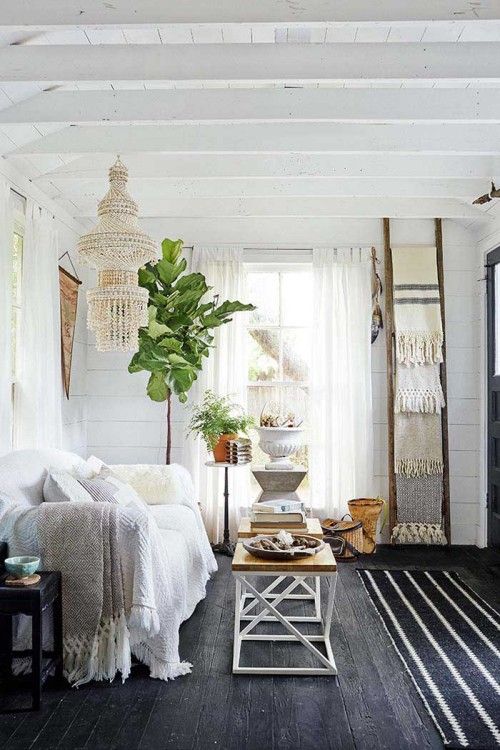 Photo via Design*Sponge
I'm loving the dark floors and light walls. Most of all though, I love the layers upon layers of beautiful textures. It feels natural, yet refreshing.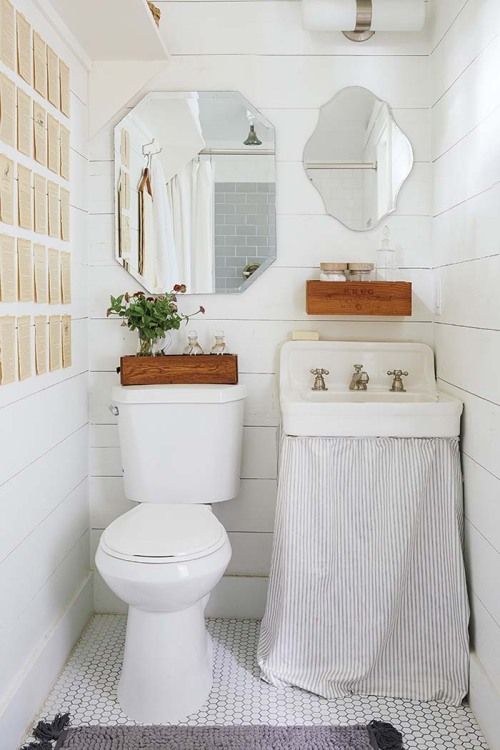 Photo via Design*Sponge
From the same shed make-over, this tiny bathroom still packs a punch with character.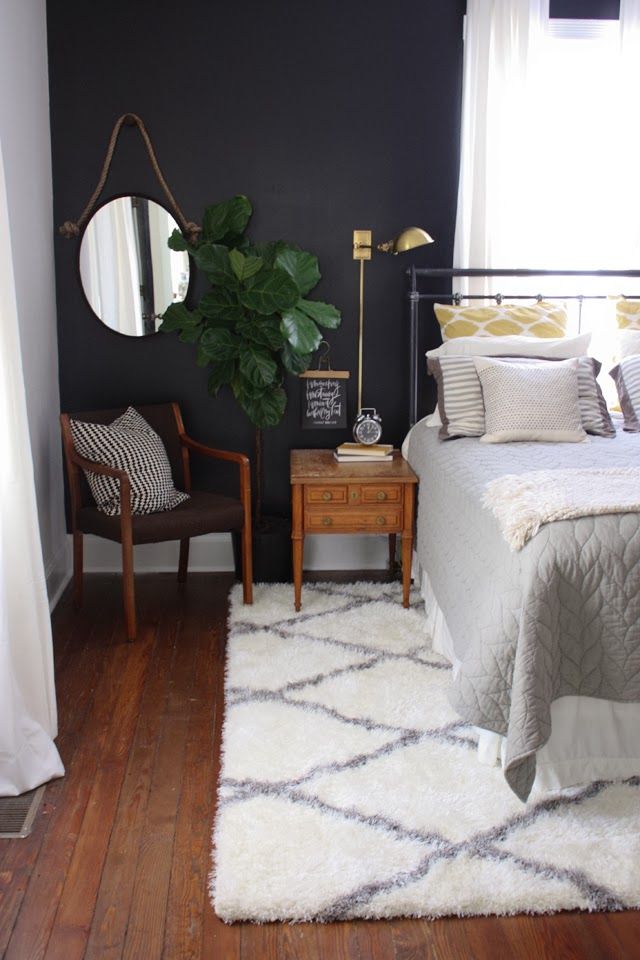 Photo via Brit+Co
I can certainly appreciate the dark walls. However, I was mostly drawn to this because of how cozy this space looks. The mixture of vintage touches feels welcoming and approachable.
Photo via Pinterest
That rolling clothes rack is from IKEA?! What a great idea to divide a space.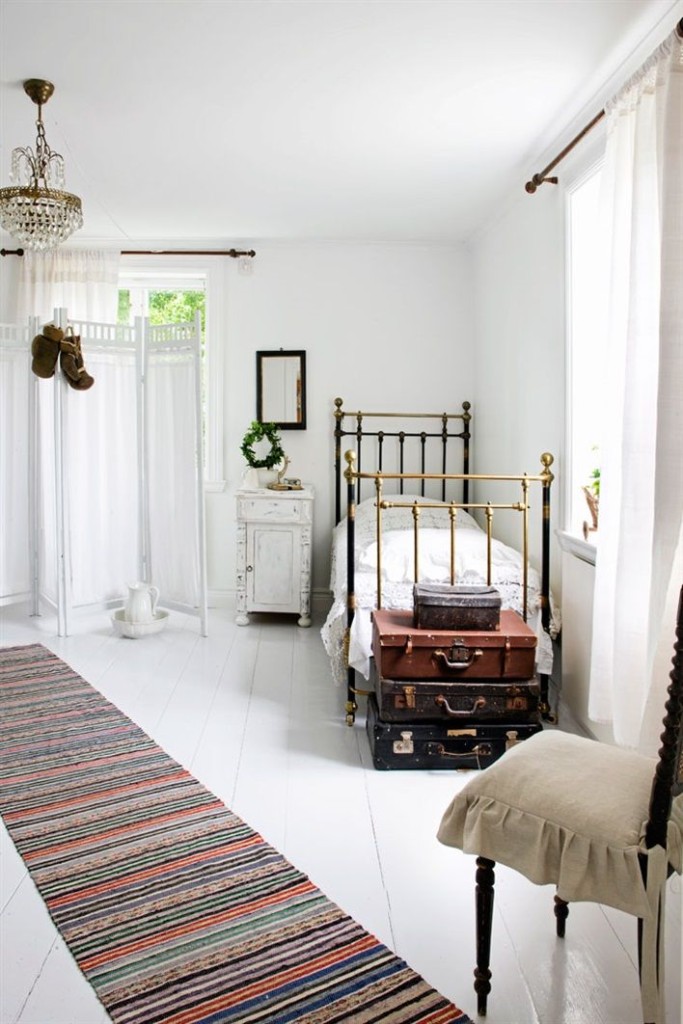 Photo via Pinterest
Easy and breezy! I think a large rug might in the cards too.
Things we know for sure: white walls, stained concrete floors, billowy white curtains and a quaint collection of vintage pieces. Once it all comes together, you can be sure to catch the final outcome here!
XO – Aubrey