I am not shy about my love for Etsy. As a frequent scavenger of vintage things, I love the traditional means of sourcing treasures. However, sometimes client timelines don't allow for that. Other times, I need something very specific and with a quick search, it can be located somewhere in Etsy's deepest corners of offerings.
Because I log a ton of hours perusing Etsy shops and listings, I'm fairly well versed in how to use their site. My favorite function is the 'heart' function (shocker). It's basically a list of things I've seen and loved and see myself using in the future. I decided to do a brain dump of my favorites list so I can share some of the goodness with you all!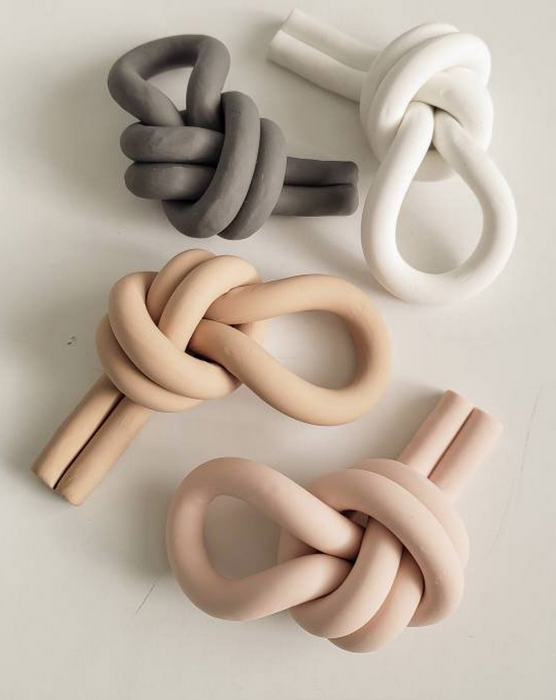 I spotted these clay knots a while back and loved them! The price point is terrific too. If you were to purchase something like this from cb2 or RH, it would be double or triple the price. I bought a few immediately, both for myself and for clients. They're great to have for styling. Place on a stack of books, or layer with picture frames for added texture. Bonus points for supporting a maker – LexAtHome does beautiful work!
Did you know you can source lighting on Etsy too? I recently presented these pendants to a client of mine. They're authentic, beautiful and electrified too. These pierced lanterns come in all shapes, sizes and colors. If you can't make it to a Souk, bring the Souk to you.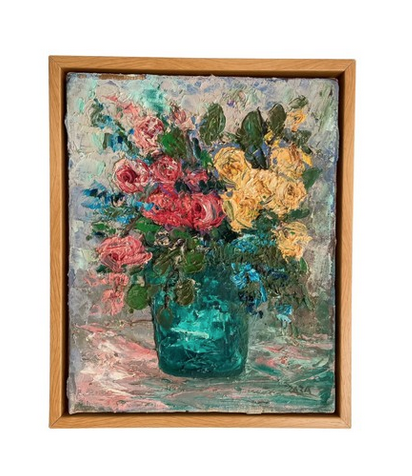 Artwork is a bit of an exercise on Etsy as there are limitless options. Occasionally whatever algorithm they use hits it on the nose, because I'll get a 'we thought you might like this' email and in fact I do, I really do. That was the case with this stunner. Here's to hoping someone needs this in their home because I am fresh out of wall space for another original floral still life. Wait, is that even a thing?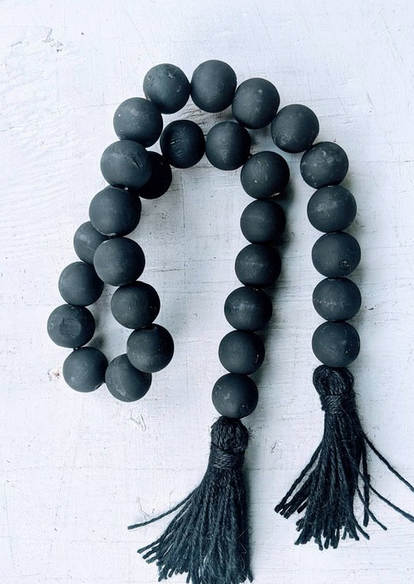 These chunky wooden beads are perfect for layering. They're inexpensive enough to purchase and keep in your arsenal of styling treasures for when you need them. They come with and without the tassel, but you can't have too much tassel in your life in my opinion. The scale is great too! Even just coiled up, they're a statement piece on their own.
I've also been purchasing my plants on Etsy too, with a lot of success actually. They ship quickly and are packaged well. The price points are so much better than at our local nurseries and honestly, there is way more to choose from. My recommendation would be to read the reviews for other recent purchases. This gives you an idea of quality and shipping time, which is obviously critical for a live plant. My recent rubber tree purchase is thriving and I've already propagated my plant deliveries from last spring.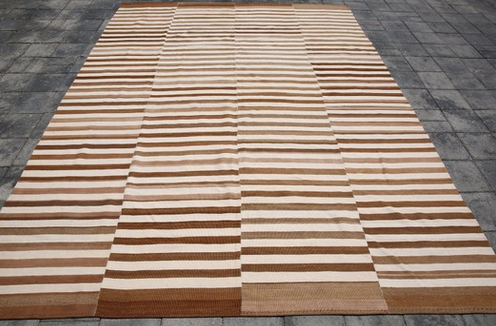 Rugs are another area of Etsy than can be a total time suck. I do have a few shops saved, but since most of the good rugs are one of a kind, it really boils down to the keywords you're using to search. There are some new rug options coming out of Morocco and India. They all get great reviews and shipping is not as shocking as you might think. From experience, I can tell you that even large rugs fold up pretty small so it really boils down to weight. It is a risk buying a rug sight unseen, but worth it if it saves you money (which it will). Don't hesitate to ask the seller to send as many pictures as you need. They will absolutely be willing to!
To shop my Etsy round up, you can click the images below!
SHOP THE LOOK
[show_boutique_widget id="1039399″]
XO,
Aubrey