Concrete Countertops vs. Natural Stone
The Bungalow Backyard is currently getting a SERIOUS makeover  (don't worry, posts and updates with sources to come!). One of the things we're working on is the outdoor kitchen, which will include a grill/rotisserie and elongated counter space for laying out food and beverages. Initially, we had planned on stacked stone sides or facade and a poured concrete countertop similar to the inspiration images below: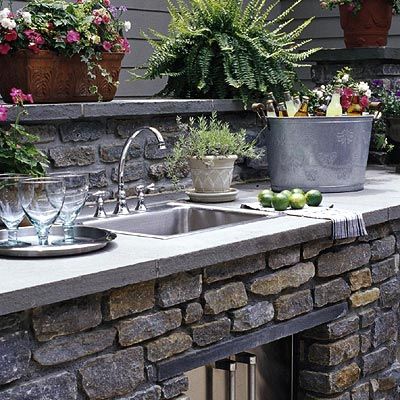 (Photo via Better Homes and Gardens)
(Photo via DIG Landscape and Construction)
(Photo from Stark Gold Design)
Natural concrete can be subtle and beautiful in it's own right, but nothing really beats the look of natural stone (in my opinion). So, the hubs and I took a field trip to IMC to check out our options. We knew we wanted a granite (or something equally as durable) with a leathered finish so it was more rustic looking and didn't get hazy in the outdoor elements. My biggest turn off about granite is that what you typically see installed is the speckled, builder grade version that doesn't really highlight how beautiful it can be.
Slabs aren't arranged in any particular order, but clearly marked by type and pricepoint (which is just an estimate as your fabricator will have to provide their own pricing). I don't mind the lack of stone organization, it's just more reason to gaze at all their loveliness.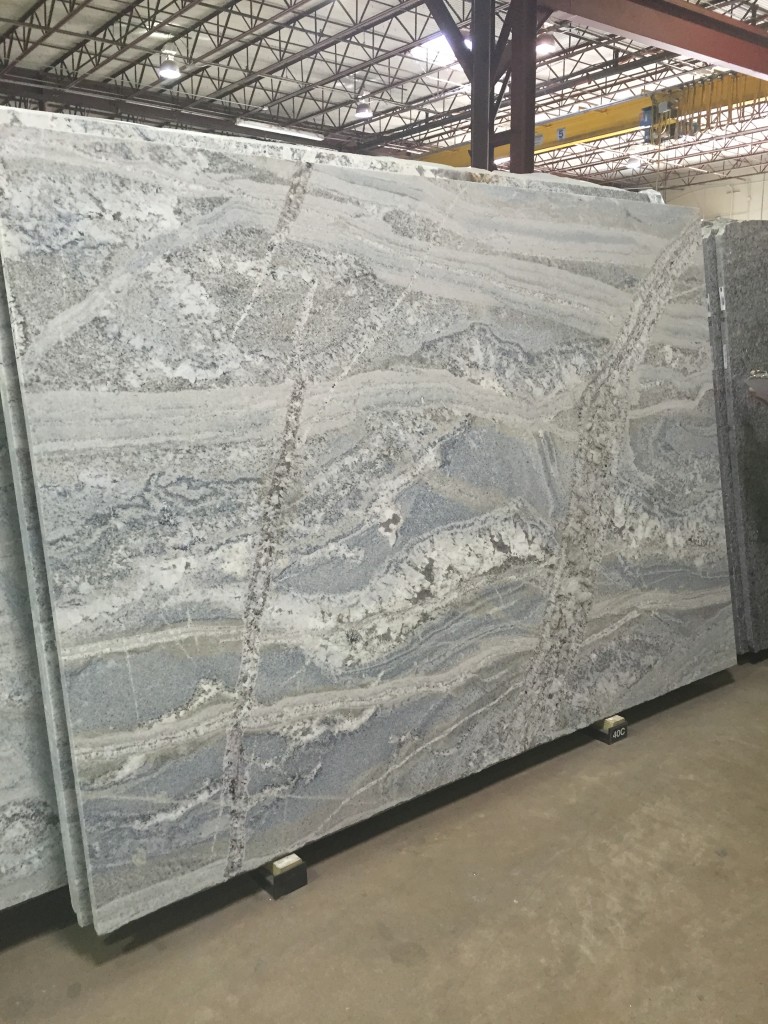 Option 1: Monte Cristo, Granite. Definitely the most colorful option, but the soft blue/greens would tie into the house color nicely.
Option 2: Sea Pearl, Quartzite. My personal favorite. Quartzite is composed of crushed quartz and is extremely dense and durable, which is perfect for our application. This particular slab was subtle in color and veining but definitely right up our alley.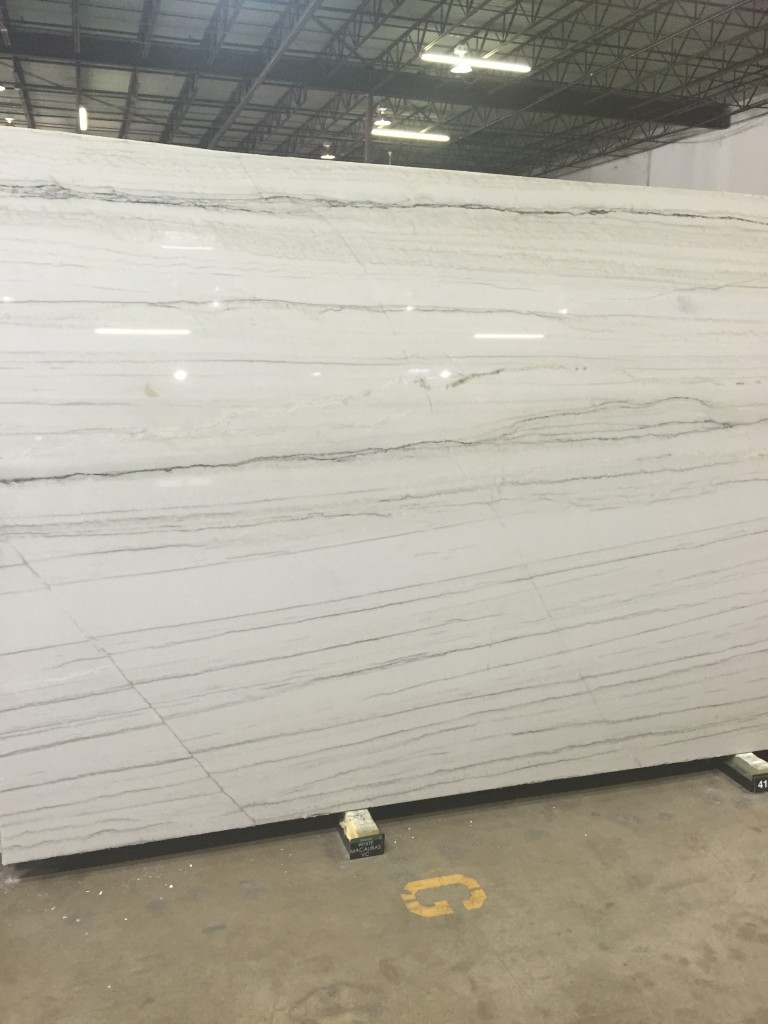 Option 3: White Macaubas, Quartzite. I am not shy about my love for marble, which is why it's no surprise we were drawn to this slab. The only drawback being that it might be a little too dressy for our outdoor space.
Just for kicks, here are a few other slabs that caught my eye: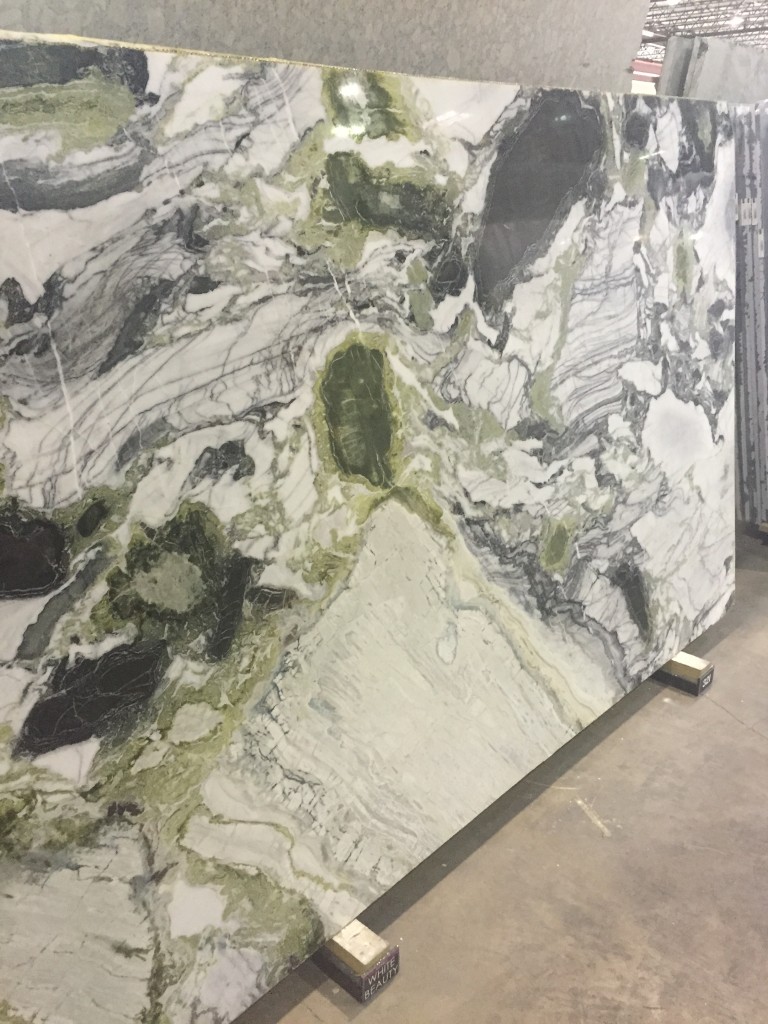 White Beauty, Marble – Big and dramatic, this would be stunning in a vertical application.
Striato, Marble – A classic vein cut marble look which would be heavenly in a master bathroom.
Portoro Extra, Marble – Not for the faint of heart, but a showstopper nonetheless.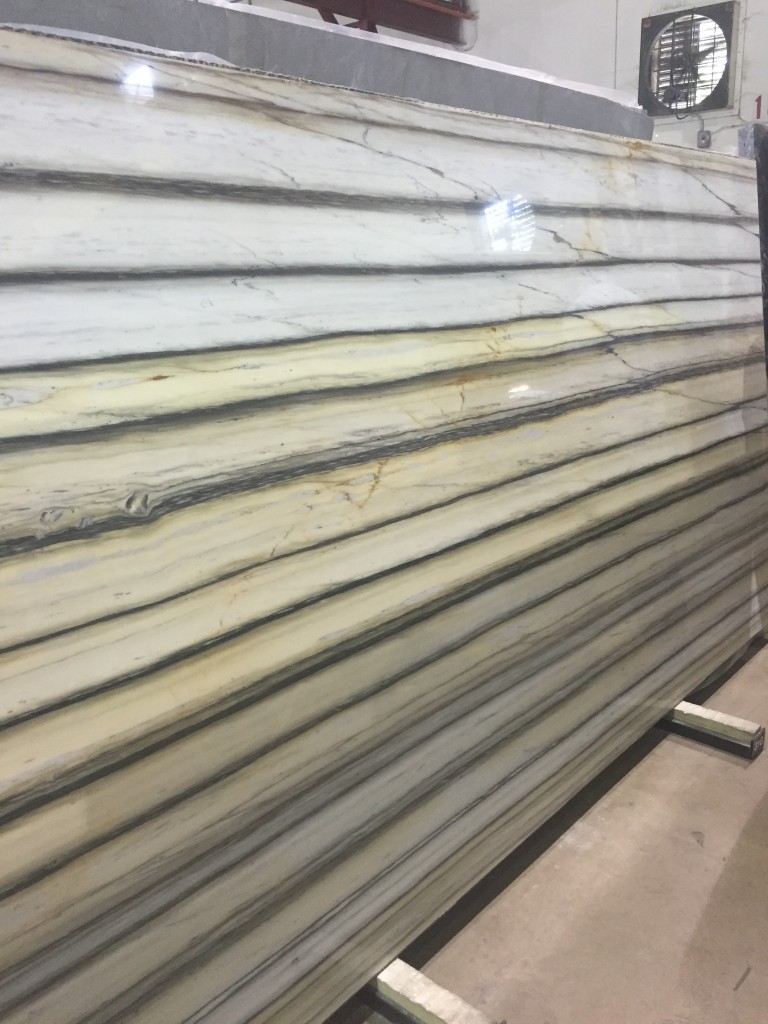 Zebrino, Marble – Only something this beautiful could come out of the earth. It reminded me of wood grain a bit. Would be gorgeous used in a vertical application – maybe used behind a cook top as an accent in a kitchen? I wouldn't mind looking at this everyday, that's for sure.
Once our pricing comes back, we'll make a final decision and obviously feature the final look on Gilded Heights. Although, we really can't complain about any of our options!
One last piece of advice, always go select your slabs in person. Two slabs of the same species and cut can differ dramatically and even if you're provided with a sample, it's just a small portion and might not capture major variations.
XO – Aubrey