A few weeks ago I stumbled upon some great block print cushion pillows in my closet I had purchased last summer. I got distracted and started walking around the house looking for a spot for them. I ended up putting them on the guest room bed as a Euro pillow and I loved the look. The issue was I only had two, and the bed definitely required three.
A deep dive on Etsy ensued. I searched high and low for a matching pillow. Couldn't find anything even close and I didn't want to mix patterns. The overall feel in the guest room is super calm and I wanted to keep it that way. Mixing a bunch of 'louder', block prints seemed like it would change the overall aesthetic I am going for.
Since I couldn't give up the idea of block print Euro pillows on the guest bed, I decided to start fresh and began looking for other options. Once I had changed course from trying to find a match, I came across some really cool options! It's not new news that I consider Etsy to be a wonderful source for procuring really original products at a great price. There were so many wonderful prints and patterns that are handmade, so I get to support a small business too!
I decided on a print with a grey background and the floral print is in green and coral. The grey ties in really nicely with the curtains (which will come with me wherever I go because West Elm doesn't make them anymore and they're a perfect scale). The pop of color gives them just enough interest.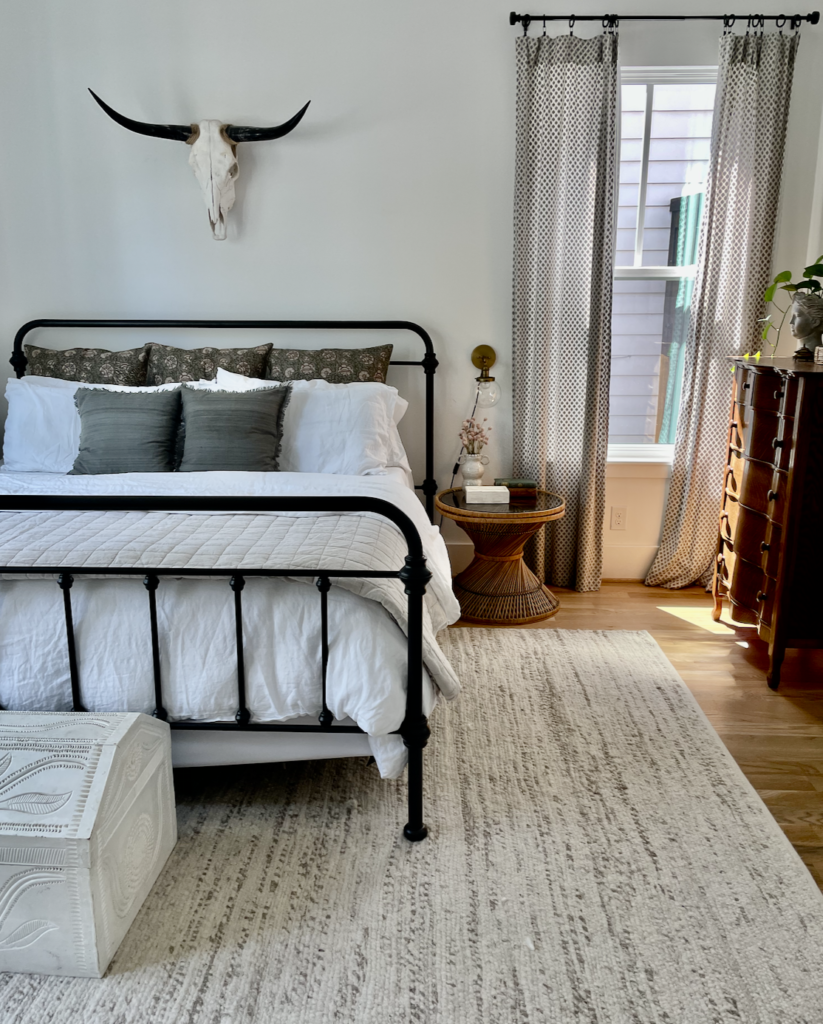 I can't believe I didn't do this before! Our house has sort of been an evolution intentionally, maybe because I wanted to extend the experience of designing it. I'm definitely happy with the choice, and I even think they could easily move to another room if I wanted to switch things up.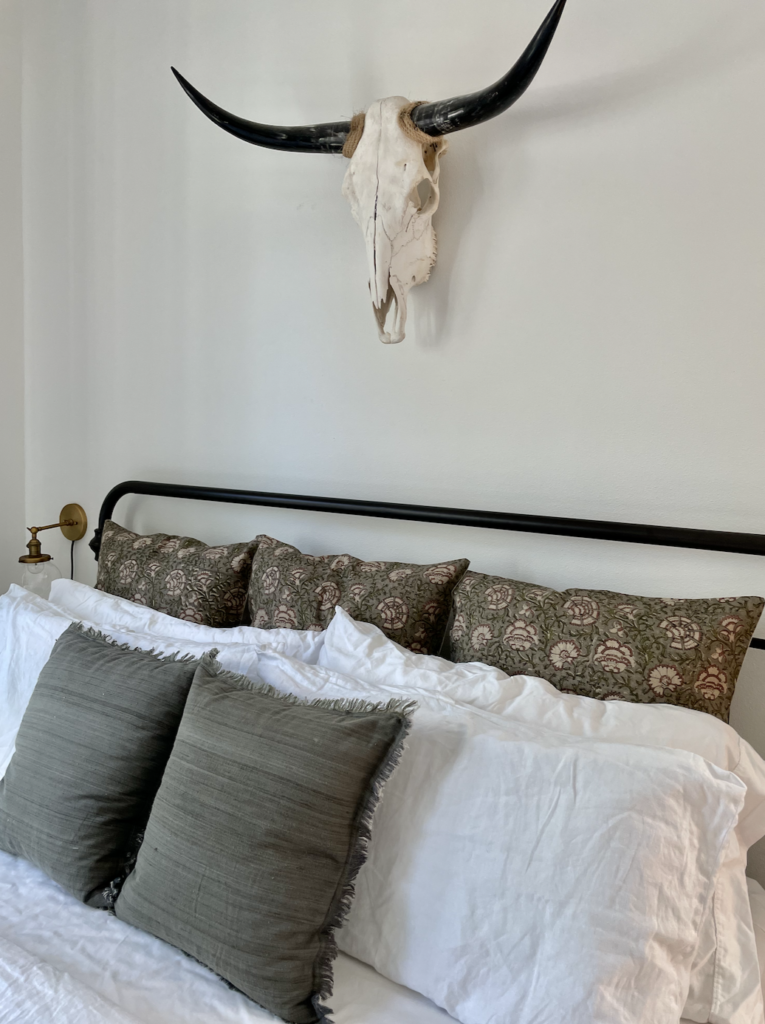 SHOP MY PICKS HERE:
[show_boutique_widget id="1057128″]
XO,
Aubrey