A Gilded Heights Guide to Mother's Day
I love planning birthdays for my kids and making Christmas an EXPERIENCE. Sometimes Mother's Day and Father's Day can sneak up on me and in case you are the same way, here is a little bit of inspiration for you.
I think I speak for most moms when I say the most 'fun' gifts are the ones we don't necessarily need, but make us feel treasured. We don't need another mug with 'World's Best Mom' on it, or God forbid another themed tee shirt. Get the woman something she'll love that celebrates and spoils her!
These colored wine glasses are so chic. Worth the splurge and they are so beautiful they stay on display. It sure elevates that weeknight glass of wine. They also come in a slew of other colors as well as a stemless version and decanters too. If the mom in your life isn't into wine, I love these cute iced coffee or tea glasses. I ordered some for my daily matcha.
Diamond huggies are a classic, no fail gift choice every time. They go with everything and she'll never have to take them off. This particular brand is good quality and affordable comparatively speaking. Even if you don't feel like making the splurge this Mother's Day, keep this in your back pocket for Christmas or birthdays.
A git to make mom feel cozy is never a bad idea. These sterling slippers are great for Texas weather because they are cozy but comfortable enough to wear in the spring and summer months too. Once it gets chilly, I just pair them with some cozy socks around the house. And a cashmere sweater! This brand makes cashemere ethically and sustainably for an affordable price point. Their cardigans are so transitional and easy to layer, regardless of the weather. This will be a closet staple for sure.
Hands down my favorite candle for the last few months. I love this spicy, warm scent and how it fills the house. Honestly, I keep it lit most of the time and also have several back stock in case I run out. It's that good!
Sporty purse straps seem pretty on trend lately. I have been into it myself but didn't want to commit to a whole purse for the look. Instead, I purchased this strap from Clare V because of it's fun multi-colored detail. I swap it out for the straps on my current purses to switch up the look. I get compliments on it all the time! And becuase of all the color, it's perfect for spring and is super easy to incorporate into your wardrobe.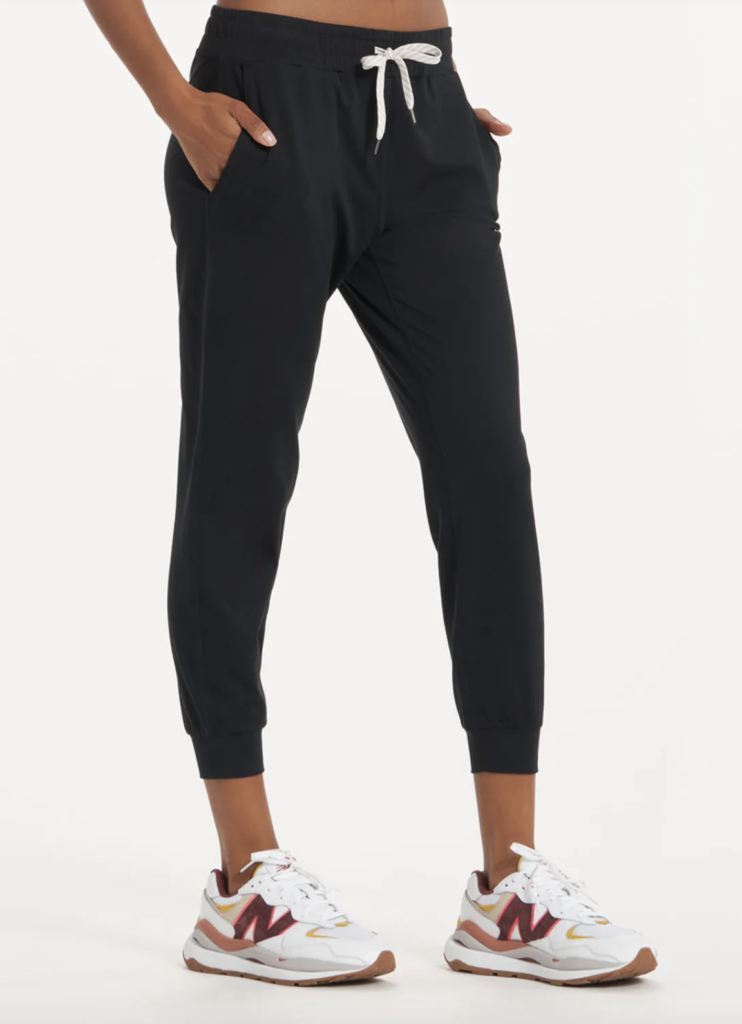 You've likely seen these joggers everywhere and I can tell you the hype is real. I received them as a gift and if I could wear them every day, I would! The best, most versatile gift for mom. Comfortable, durable and cute. They're the pants she doesn't even know she needs!
After buying this balm three years ago, it sold me on the whole line. But if you only buy one product from May Lindstrom, it should be the Blue Cocoon. I use this every night and it feels so luxurious. My husband compliments it's scent every night and I have noticed a visible difference in my skin ever since. You can also use it on dry patches and bug bites, it's that healing!
If mom is into coffee table books, she absolutely needs A Tale of Interiors! It's my bible and I frequently buy it for clients when I am styling for them. Additionally, I am a fan of Tieghan Gerard and her blog. I just purchased her second cookbook and have really enjoyed it! It's visually beautiful and the recipes are approachable too. I have this on my rotation with The Defined Dish's cookbooks.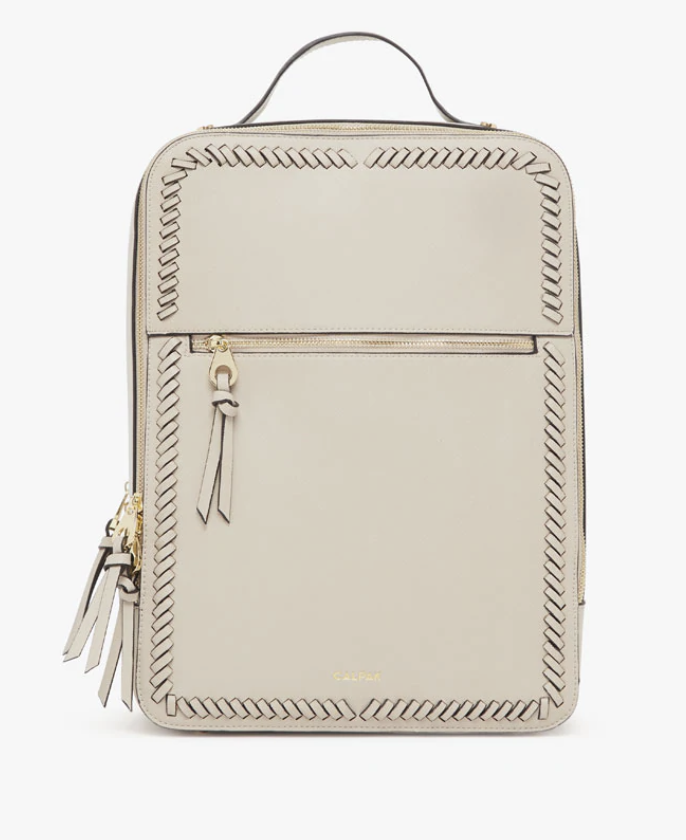 I swapped my diaper bag for this laptop bag – but, it's the best backpack I've found for traveling with a laptop. It's durable, looks great, and keeps everything organized! Hint – it says it only carries up to a 13″ Mac, but I keep my larger one in there easily. I just skip the strap across the top which isn't needed anyway. I've had this for a few years, it goes on every trip with us and hasn't shown any wear and tear.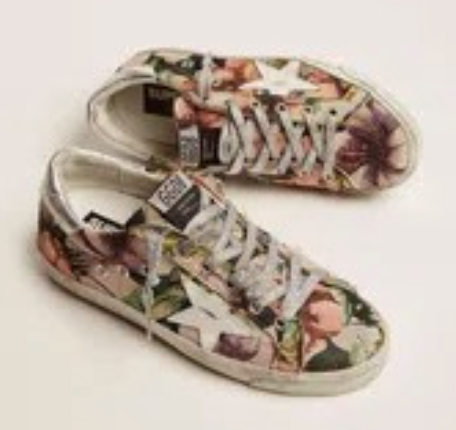 My friends know I hated on the Golden Goose thing for quite some time. Who would buy purposely distressed glittery shoes when you can have Air Force 1s for a fraction of the price?! But then I saw these floral jacquard ones and I've never related to a pair of shoes more. They're worth every penny and I wear them literally every day. Does anyone need a floral pair of sneakers? While objective, technically, no. But I can promise you she'll love them and from experience, they are a fun addition to any outfit.
I know it's cliche to buy mom a robe, but what about the perfect robe? I have found the perfect robe and can attest that it's worth giving to mom and that she'll love it too! The tie is attached so you'll never loose it, it's lightweight and perfect for warmer temps. I also love how chic it is. I definitely don't feel frumpy wearing this around the house and neither will the mom in your life.
SHOP THE GIFT GUIDE HERE:
[show_boutique_widget id="1135621″]
XO, Aubrey